Porn drives climate change. World-wide watching pornography accounts for 0.2% of all green house gas emissions. That may not sound like much, but this is equal to 80 million tons of carbon dioxide every year, or as much as emitted by all the households in France.
In July 2019 a team lead by Maxime Efoui-Hess at The Shift Project in Paris published the first major report looking at the energy consumption of online video. They made a detailed case study of the electricity consumed in delivering pornographic videos to consumers.
So, what did they find?
Online pornographic videos represent 27% of the online videos, 16% of the total flow of data and 5% of total Greenhouse gas emissions due to digital technology.
Watching pornography is a significant, measurable contributor to climate change. So now we can think more carefully about the question…. "Is watching porn worth it?"
This video summarises The Shift Project's answer…This video, which itself emits greenhouse gases (an average of a little less than 10 grams of CO2 per viewing), is intended for the general public. It aims at making the environmental impact of digital technology visible, whereas it is invisible on a daily basis. The video also highlights the consequences of digital use on climate change and resource depletion.
Practical case: pornography
Porn drives climate change! Well, does it? First, let's look at The Shift project's view of the big picture.
Online video viewing represents 60% of the world's data traffic. During 2018 it generated more than 300 Mt of CO2. For example, that is a carbon footprint comparable to the annual emissions of Spain.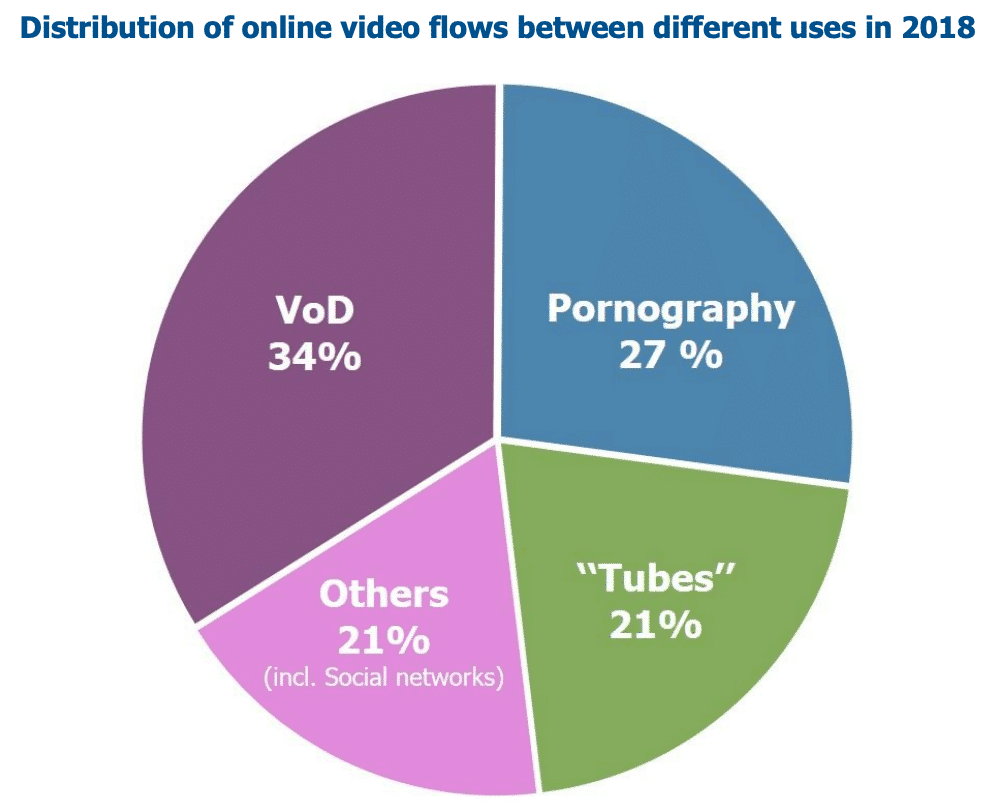 Conclusion
The Shift Project has shown that so many people are watching pornographic videos that they really are having an effect on our planet, contributing to climate change.
New analysis of the Intergovernmental Panel on Climate Change models sees the risks of current levels of global warming could see sea levels rise by up to 2 metres by the year 2100. This could displace up to 187 million people and flood a lot of coastal areas.
Porn drives climate change. The contribution is real. It is a risk that no one realised we were taking.
If you want to read more about The Shift Project pornography case study, see our full web page.