This guy, who could no longer use a condom successfully due to porn-induced ED, applied the recent scientific findings about how superstimuli can numb the pleasure response of the brain to his use of today's hyperstimulating porn. He decided to allow his brain to "reboot." Although each person's rebooting experience is different (recoveries range from 4 to 12 weeks), his experience was typical and his data especially thorough. Here are excerpts from his blog.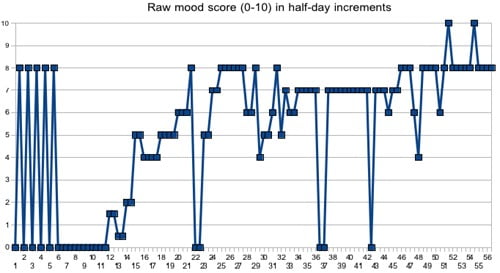 [Week 2] So, I just completed 10 days of no PMO (porn/masturbation/orgasm). The first 5 days were difficult, but astonishing. I got extremely horny, probably as my brain was trying to get me to jack off, like I've been doing every day for 20 years, maybe longer. Erections just looking at girls, very hard to resist kissing a girl I was talking to in a bar.
Then after 5 days, it all went away, completely. Since then, I've been flat, numb, nothing. Occasional sparks of sexual spirit, but also a kind of glum, flat, nothingness. I wouldn't say depressed, because I'm optimistic about the future, and I'm happy with the path I'm on, and committed. But more like empty, null. Girls that I was desperate to get with a week ago, now I don't even feel like texting. I almost feel hostile, angry. The prospect of sex is not appealing.
I think my brain has accepted that I'm not going to be jerking it, so it has stopped the cravings. On the other hand, it doesn't realize yet that porn is no more, and so it still is not allowing me to get excited by girls in real life. I think that's going to be a very gradual process, and I'll probably get intermittent flashes of horniness and arousal, and then absence again, as things gradually rewire.
I'm super-excited to be at day 10. I never even knew there could be a day 3! I thought it was physically impossible for me to not jack off that long. And actually the porn is at day 16, because I stopped looking at it a week before I stopped jerking it.
[Week 3] Earlier today I was getting pretty impatient with the lack of progress in the resensitization department. I mean, it's only been a once a day habit, right? Why am I taking so long to get over it? But then I did the math. 20 years, 365 days a year, most of those including P – that's more than a staggering 7,000 PMOs. Now I see why it's possible that I have some habituation to get over.
[Week 4] Still getting the occasional REALLY STRONG flashback to some of the appealing images from P days. At first I was annoyed that a side effect of this process is getting these flashbacks and annoyed at having to resist them. Then I realized that it's not a side effect – this IS the process. Every time you successfully resist, that takes you one step nearer to being free of them. That's how progress is made in this crazy game.
Been driving a lot – late night driving has been one of my solaces in this crappy process. When I come home and I'm full of horn, I get in the car and drive for a couple of hours – on a twisty road, up in some hills, occasionally just on a freeway. Doesn't really matter. Just sitting there a little preoccupied seems to soothe me somehow. Anyone else do this?
[Week 5] I was in such a good mood today. I literally don't think I have been in such a good mood in 7 years. And I don't mean because anything particularly great happened, but just for no reason at all. It's been so long since I've had that buoyancy. I used to have it, and I haven't seen it for 7 years, and had more or less got to thinking maybe life is inherently gloomy and uninteresting. Historically, I've been a very positive person, and the last 7 years have been so weird because it felt like nothing I did would make me feel cheerful inside. Patches of joy here and there, but always short-lived. Today, finally, I was socializing with people, chatting with people because it felt good to connect, to commune. I've missed that so much, and I only realize how much now that I've had a taste of it again.
I'm 100% sure the problem was the PMO thing. Quite simply, it made everything else boring. The M by itself was bad enough to make me lack-luster since I was 18 probably, but the broadband P I think finally killed any chance any real-world stimuli had of capturing my interest. Maybe I'm exaggerating a bit, but not that much. I've been going through the motions of being sociable and interested for the last 7 years, knowing how it was supposed to look, and doing it because I felt like I should, but all the while not giving a shit inside.
So yeah, the last few days, I've been getting little dribs and drabs of positive emotions, like when you think you feel a drop of rain every now and then, but you're not sure. Today was the first day where I had a mood that was really sustained and didn't disappear after a couple of hours. More like 8 hours and I'm still feeling it. I'm sure there will be lows again (not to be negative, but I've seen the neurochemical pendulum in action for long enough now to know this), but right now, this feels pretty damn good….
Stay strong, everyone. This is totally worth it. It may not be the only piece in your puzzle, but if you've been doing PMO, then it almost certainly will have been having major unsuspected effects.
[Week 6] A milestone reached the last few days. I actually feel back to normal. I'd got so used to feeling craving, or sad for no reason, or unbalanced, or anxious, or massively horny, or completely dead, or combinations of any of these at one time the last 40 days that I'd forgotten that I hadn't always felt that way. Then 3 days ago it all just stopped. Just like that. In my journal two days ago, I wrote "Wow – I feel what I can only describe as 'normal' today". That feeling has stayed with me, and none of the craziness has returned.
Now, just because the craving is gone doesn't mean that I've healed my brain yet. It also doesn't mean that I am safe from relapse! I've been fighting hard these last 6 weeks against the beast, and I've shut it out, but that doesn't mean that it won't come knocking subtly at some stage and try and get in again. I need to maintain lifelong vigilance. My motto: Real women only. For good.
I'm still pretty drained by the whole experience, physical partly, and massively mentally. I'm going to give myself a week or so of brain convalescing (maybe I'm being a wimp, but I really feel like I've been through something), and then I think I'll feel restored enough to start pushing myself again in other areas of life, which have pretty much been on hold the last 6 weeks.
[A couple of days later] Really depressed today. Angry, bitterly critical of the paths I've taken in life, and where I'm at now, and of my abilities to go forward.
While I've eliminated a false pleasure from my menu of options, there is nothing there yet to replace it, because the other options still lack much power to please me. Also, I'm pretty mentally tired after all this PMO resistance, and I don't have the strength to be buoyant today. But the cravings really have gone – I feel level headed, just "level headed grumpy" today.
I guess the other thing bothering me is that there definitely was a very significant improvement at the end of week 6, and I thought that meant all this bullsh*t was over. Apparently though, it just meant the crazy period was over. Now it's replaced by sexual frustration combined with a dull, missing ache, that's making it hard for me to be winning with women, I suspect because I'm communicating an inner sadness.
[Week 7] "Stupid glumness – 50 days and still missing PMO" To miss P for a few days, fine. But to be missing it 7 weeks later – what a baby! There's also a second fear – that maybe the glumness is nothing to do with the PMO, and it's just that my life is f*cked. Except that I don't think it is, but the fear is still there, because it seems like a rational explanation for glumness.
So, those two demons combine and taunt me. One says, "You baby! Fancy being glum because you're missing your P!" Then the other one says "Or maybe it's not the P! Maybe you're just a loser and you're glum because you can't get a decent life together!" Back and forth between them for hours at a time. So I try and prove them both wrong. I go out and meet women. I can hear myself talking to them, aping buoyancy, aping inner feelings of success and normalcy. But the second the performance is over, the dull monotonous drone is back. Glum.
[A few days later] Mood swings: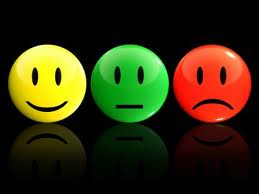 1) There's a woman that I'm progressing towards. One day I'll think about her and think that she is sweet and fun. The next day I don't give a crap about her. Repeat until thoroughly confused.
2) One day I'll be really up, great mood, gold is flowing from my lips unbidden. The next day, I'm a tiresome dolt, who gives a crap about no one and about whom no one gives a crap. Repeat until self-image completely unstable.
3) One day I'll think I'm a cool dude, with tons going for him, and really getting a great life together. Next day, I'll feel like a poor deluded fool, who thinks he is swimming, when really he's just scrabbling around in the dust. Repeat until really fed up.
[Week 8] The biggest difference that quitting PMO makes is that it gives you incentive to be brave, to go out and meet girls. If you are whacking it every day to porn, and a real woman barely registers with you, why on earth would you even make the effort to go and talk to her? What do you have to gain? Nothing. What do you have to lose? The possibility of rejection, of humiliation, maybe even hostility and anger from her.
But imagine that you saw a woman that you liked, and I offered you $1,000,000 to go and talk to her – say anything, it doesn't matter what. If you really believed I would pay up, you would find the courage to talk to her, even if you thought she might laugh at you. What's changed? She's going to respond exactly the same way she would have done without my $1m offer – it's just that now you have an incentive.
[A couple of days later] You built a harem.
You know those science fiction comedies where a couple of teenagers somehow build themselves an ideal robot woman in their basement and fall in love with her? PMO is like that, except that it's just one guy, and he's built himself a whole harem of unfeasibly hot women. So when this guy goes outside of his basement, in the normal world, he is not interested at all in the normal women he sees because he's got a harem of uber-hot women back home. Getting back to them as soon as possible is all he can think about.
Just like those kids in the movie, we have fallen in love with that harem. It is as simple as that. Your brain thinks the harem is real and is behaving accordingly. When you are at home, you are desperately excited to bang girls from your harem. When you are away, you are excited to get home.
You have to break up with the harem.
This process is so tough because it involves BREAKING UP WITH THAT HAREM. Your brain has to accept that you are saying goodbye to all those girls, never to see them again! Your brain fights you for 8 straight weeks, because IT DESPERATELY WANTS TO KEEP ITS HAREM. It will make you sad, angry, miserable, depressed, horny as hell, numb, null – it will drag you through the worst kinds of hell it possibly can to get you to go back to your harem, because it loves them so much. Look at my mood charts – my brain put me through horrible bullshit for 8 straight weeks.
But then, just like when you break up with a girlfriend (well, in fact exactly the same because it is the same), you wake up one day and the fever is gone. The brain says "OK. I get it. *sniff*. I guess they're really all gone and I'll never see them again. *sniff*… Hey – that woman waiting in line at the bank is cute though! Hey baby!" And you are healed. You are back in real life, and you have no magic, robotic harem at home.
I will share something embarrassing/amusing but also really important. Exactly a week ago, I had massively strong feelings of missing – you know those feelings you get after a break up with a girl. There's a song that kept playing in my head, that one that goes 'I ain't been missing you at all – no matter what my friends say'. I played it on YOUTube, and listened to it on headphones. I cried for two hours straight, playing it over and over, while memories of all the girls I liked in all the porn I'd seen over the years – my favorite girls, the ones I felt closest to – scrolled around in my head. I was saying goodbye to them. It was like looking through photos of you with your ex-girlfriend after she broke up with you. So yeah, I cried for two hours, maybe more, doing that. Afterwards, I felt a huge sense of calm, peace, closure. They were really gone.
That night out in bars I got 3 numbers, and went out on a date with one of the girls I met the next day.
Eventually, your brain accepts.
So when you ask if it's hard to continue to not PMO these days. No – it's really, really easy. My brain knows that those girls are gone. It has accepted. It has given up trying to make me go back to them. It has moved on. Now when I'm at home, my brain knows there is nothing sexual there at all. When I go out, my brain knows there are fine women around that it might want to get with, but that the only way that anything sexual will happen is to have sex with them, because M is no longer on the menu, no longer an option.
But it took 8 weeks to get to that point. In the meantime my brain was screaming bloody murder. And sometimes it stopped screaming, but it's only so that I got used to it not screaming, so that it could shock me even better when it started screaming again.
That's also why I say cut out TV. If you're at home, and a fine woman comes on the TV, your brain says "Hey! There's a girl from my harem! I guess my harem didn't disappear after all! Hummana-hummana-hummana." And you get all excited again. Home has to be dead of women to you. Nothing there. No glimpses, no faces, no bodies, no nothing. World outside: women. Your home: boring as f*ck. That's the only way your brain gets the message it needs, which is that the harem is no more. Gone.
[A couple of days later] I've been scoring my mood on a 0-10 scale: 0 is absolutely shitty, 10 is completely awesome. 8 is solidly great. Imagine you're driving a BMW at 80mph down the freeway. You can hear its engine purring away happily and powerfully, cruising, but knowing it could easily push up to 120mph if it wanted to. 8/10 is when your engine feels like that engine – powerful, happy, cruising.
My mood has not dipped below an 8 in the last 6 days! The blues, the doldrums, the lack, the despondency – all GONE! This, to me, is amazing. Even reading other peoples' reboot reports, I had a worry that even after rebooting, mood would still be up and down, especially in the absence of masturbation.
For clarity, I'm not saying I haven't got frustrated this week, or briefly angry – I have. But it's been normal frustration, responding to things that you would expect to be frustrating for anyone. There has been a core, immutable power and energy even in frustrating moments. It has felt remarkable to me, almost unbelievable, as I've been so used to the PMO ups and down (and of course the numbness before starting this process). But there it is. Solid great mood.
[His final mood chart from shortly after this post is at the beginning of this post]
[Week 9] Day 57 of no MO, day 64 of no P. Successful, great, 'normal' sex, with condom.
History: I've never liked using condoms. Frequently never got around to sex because I'd lose erection even thinking about having to get one out and use it. Frequently lost erection putting the condom on. Frequently lost erection once inside.
Last night: Stiff 🙂 Stayed as stiff while getting condom out, putting condom on, while starting sex and finding we needed lubrication, through getting the lubrication, putting the lubrication on, having sex. All with exemplary stiffness 🙂 My erection was just so natural, and correlated with being turned on, and felt so right, that somehow I just knew that it would stay with me through the condom shenanigans.
And the sex felt as great as sex used to without a condom. I suspect it was because of the increased drive and increased sensitivity down there. I'm really excited about having sex with a condom with her again, which has never happened before. Sex without condom used to be exciting enough for me to want to repeat. Sex with condom fell the other side of the line and wasn't worth it. But now I'd be more than happy to repeat the experience, several times 🙂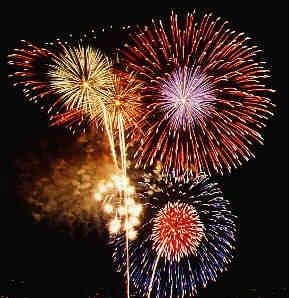 Orgasm itself: very strong and pleasurable. None of the things I worried about happened. I was able to keep from coming for a perfectly acceptable length of time. In fact, I didn't even really think about it, it just seemed like a normal, healthy sexual interaction. When I did come, my head didn't explode and I didn't rupture any blood vessels anywhere and I didn't bellow '8 FUCKING WEEKS!!' in her ear like I thought I might. In fact, it was just beautiful, intimate, very pleasurable sex 🙂
Guys, stick at this. The goal that you are striving towards is real and amazing. I guarantee that it is 100% worth the effort and will not disappoint. Allow yourself to believe that this place is worth going through 3,6 even 12 months of misery and bullshit, because it is. It won't take you that long. It should take 2-3 months. But if it did take a year, hell 5 years, it would still be worth it. Good luck, fellow cock soldiers 🙂
[A few days later] Actually having sex and having more opportunities on the way has vastly cut down, maybe even eliminated frustration. But also, I think that my brain has adapted, has changed its expectations. Part of the reason that you get so frustrated post-PMO is that the brain has been used to a HUGE diet of 'sex' (OK, actually wanking to porn), so it thinks that level of stimulation and sexual activity is the norm. After it has thrown its temper tantrum for a while, it gives up and adapts to the new amount of sex in your life, i.e., once in a while
Yeah, I blew some opportunities through desperation because I wasn't used to having that much desire. I almost couldn't stop myself trying to kiss girls I was talking to, but you learn to control, and be grateful for, the extra drive.
In summary – your life changes because you are inspired to meet more girls, PLUS your brain adapts to the lower frequency of sexual activity after a while, PLUS you modify your social behavior to take into account the stronger sexual desire you are feeling, so you still come across as cool. It's a process, i.e., it takes time, but trust me, TOTALLY worth it.
[Subsequent post, a couple weeks later] I feel a little bad about airing my private business, but at the same time I want my brothers in cock to have the positive evidence I am in a position to provide so: Yesterday, sex with a girl. Once with a condom.
Today, sex with another girl. Twice, with a condom, only about 30 minutes apart (I'm 40, people). So strictly speaking, with 2 condoms. All erections very nice and hard, maintained with no problem at all, condom put on in full view of girl (always used to be a danger point for me), even taking my time putting it in once the condom was on (I used to get it in as soon as possible hoping to regain the rapidly flagging erection).
This is miraculous. And I am definitely cured.
Oh, and the sex felt really great. I could happily use condoms for the rest of my life. It felt just like sex without one used to. I'm sure I have more sensitivity in my cock now that I'm not gripping it tightly and boffing it around every evening.
For those asking about ED: I guess I used to have pre-emptive ED. That is, I knew I would get ED, especially if I knew I'd need to use a condom, so I wouldn't even go for sex, well actually I wouldn't even pursue a girl. Two months ago, however, I did end up somehow in bed with a hot girl and no erection, which I found humiliating. That's when I found my way here. Short story – yeah, probably would have had more ED if I hadn't avoided sex through fear of it.
Thanks again so much to everyone who has shared their stories/thoughts/wisdom!
Rebooting is the path.