Tales of Porn-Related ED 3 is in an 8-part series of stories with a very small sampling of self-reports by various men who have experienced porn-induced ED. For more stories check out these porn-induced ED threads and forum section: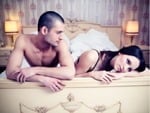 Browse thousands of recovery self-reports to learn what those who've recovered have experienced: Rebooting Accounts Page 1, Rebooting Accounts Page 2, Rebooting Accounts page 3, and External Rebooting Blogs & Threads.
---
(Age 23)  Three years and a half ago, I didn't know it, but I was in a really bad way. During that time, I decided that it was a good a time as any to find out about girls. So during one spring break, by some divine act of insert your  favorite deity's name, I got together with a girl. We weren't really into each other the first time we've met, but she hadn't been with somebody for a long time, so she was kinda horny and I was the first to give her some attention in months. One thing led to another and we ended up in a dark room, alone, her naked and panting and me with a flaccid dick, wondering why I have a naked woman in front of me, to which I could do a number of things but fuck. Turns out I had ED all along, I just didn't know it yet.
---
 Been an excessive masturbator since I was 11/12. I'm 35 now. Up until recently I've never really looked into the idea that porn may cause ED (weeeeell, if I could still spank it between 1-5 times per day, then I must still have that 'magic', yus????!) Over recent months, all I seem to have done is finish work > get back home and fire up the PC > look at porn for four/five hours, spanking it 1-3 times during that period. Every night. A lot of the time, I wanked out of routine, it's just the thing I do. I've been doing it for over twenty years, it's what I do, never questioned it.

My last long-term relationship broke up a few months back. We rarely had sex, I rarely got *truly* excited (my ex-girlfriend was gorgeous, *exactly* like the women I was spanking over!!!) It was an odd realization. Not getting turned on by my visual ideal. Plus, I'm a very active, youthful, fit guy with loads of energy. Surely THEY don't get dick problems, surely not??? (Yup!)When we did have "successful sex", I'd do a lot of foreplay to her and would (covertly) vigorously jerk my dick to a fleeting hard-on, which I would dunk in when I'd finally got it stiff and was sure she was excited (this is embarrassing to write but so, so true!!!) It was like 'fake sex', I *did* ejaculate and enjoy the sensation but it was more a ruse to make her feel happy, it was an act I felt I had to do but had no real desire to (or maybe a very minor 1% glint of desire, but not the 100% I needed). Other times, we started off and then I couldn't get a woody. At all. She would suck it, play with it, I might get a semi-on but then that would be gone in very much less than 60 seconds. And then she would think there was a problem with her, her attractiveness/looks (there wasn't, like I said, twas a goddess) and I would feel there was *definitely* a problem with me (there is).

She was the first girl I was ever with, I was bullied at school, became withdrawn as a result, kept myself to myself and was a late starter, was a prolific, excessive masturbator long before I met her. There were probably only *two* spontaneous occasions in the early days when I TRULY made love to her without jerking it a bit before entry. I surprised myself, I was really good(!) But only those two occasions. I never figured the porn was in the equation. When I wasn't seeing her, I'd be whacking away in front of the PC, most of the time not really enjoying it *that* much but just doing it like clockwork. Wanking without a truly defining libido, and wanking lots for someone supposedly without libido, WTF!?I'm (possibly?) lucky in the way that I never delved into 'deeper', more extreme types of porn, I don't really like hardcore that much, it was primarily solo photosets of various women, much the same type of softcore posing that I'd been jerking over since I was a kid via adult magazines. It's just…so many different women, how many I have 'fucked' in my mind, thousands!!!!

It's weird. I don't really have a libido anymore but there is a part inside of me that feels like a 'restrained bull', like a blueprint of sexuality within me that is currently 'out of service'. I crave women but the lust is rarely there, yet still I *want* them, look at them, think of them, look at their bodies, eyes, bums, tits, thighs, arms etc (which has elements of lust). I don't want the porn anymore, I want to feel randy around a REAL woman rather than sat in front of a computer, sock/towel in hand (such a miserable image), five hours a night for the rest of my life, all alone and f*cked-up.

I'm no Brad Pitt but I always get looks, smiles, that electricity of attraction is still there but the sexual part is messed up. I have no desire to be a horndog or anything, I just want a partner I can love and talk to and spend time with but also the awesome lust I used to have so we can have the great sex to combine us even further. In my last relationship, I was great at everything else, the sex part messed it up, we both lost confidence and the whole thing flat-lined.

NOW I made the decision to totally stop looking at porn and masturbating exactly a week ago. I have not masturbated or looked at porn since then.

I'm major scared that I'm gonna stop and never regain my horniness, my mojo. I will ALWAYS love women, want to be with women, but I could never be with a woman and continually disappoint her sexually.

So, seven days on and my 'Horn' has not come back yet. Not really noticed a massive change in the lack of libido apart from split-second, momentary imagination-based sex fantasies on certain women at work which dissipate pretty quickly (but are nice, kind of like the "wank from memory" thoughts I used to have at school, not based on looking at porn). Not had 'blue balls' yet, have awoken to morning wood once, occasionally get this 'growing yearning' feel in my crotch, but no mental horniness.

I'm gonna persist for as long as I can but hope I'm not further damaging a dying sex drive by ignoring it totally ("use it or lose it???") I can do without porn, masturbation, 'fake sex' indefinitely as long as I get that 'Horn' back, that drive I have subdued since I was 11/12. Just want to kiss/cuddle, even *think of* an actual, REAL girl and be able to get it up naturally. I KNOW it's not a vascular problem (no real libido but can definitely achieve full – manipulated – erections during porn sessions and morning wood, occasional fleeting n' surprising stiffies) so surely there must be some chance of salvation (????)
---
So here is the situation, PMO for over a decade, ED for about that long too. Didnt think porn was the issue, gone to shrinks, they all been telling me porn is "healthy". Anyway went to one more shrink, put me on to www.yourbrainonporn.com Watching those videos felt like I got slapped in the face by reality. It all made sense. The theory, the reasoning behind it. Everything. And that site led me here.

As you can see I'm on a 41 day streak. Longest period since I can remember. No P. No M. No O. And im fucking proud of myself. You guys and your stories are all helpful and inspiring. Still flatlining like a mofo though which sucks. Hopefully with time that corrects itself.

Anyway hot blonde has been flirting with me to the death. I've been trying to hold her off, but she is being persistent as hell. Theres only so many times a guy can say no to a hot female. Feeling all fucked up and excited at the same time. Thoughts of doubt, anxiety etc etc. But its my fault. I did this to myself. I got no one else to blame. Face your fear head on.

I got my dick pills ready. Wish me luck people……
---
I have discovered something… but before telling you, I'll explain my situation. I am 25 (going on 26), with g/f, I've been a heavyweight porn user since 15-17 y/o, dunno for sure… feels like forever.I used to be REALLY good in bed with my ex (like 3 years ago). But she was really open minded and we actually "played" in home-made-porn-movies… so I had no problems… but we broke up… been alone for 2 years… just me and the porn.Now i have a g/f… she is really understanding. I care about her but I'm not in love unfortunately. I don't feel the… butterfly's.We've had really big problems with ED. She felt like she's not enough… we almost broke up.

I've used some pills thinking I have a physical problem. They helped for a while… recovered some confidence. Then the ED came back. One night I could perform, the other I couldn't. Didn't know what was the problem !!!

After discovering this forum, and articles related to porn induced ED, I decided to quit porn AND masturbation!

(I'm in my 3rd week I believe) and now… the thing i discovered:

IT'S PORN !!!!!!!!! PORN IS THE PROBLEM !!!!!!!!!!!!!!!!!!!!!!!!!!!!!!!!!!!

I have no problems with my g/f now!!!! Everything works perfect. Some mornings i wake up with wood… some others I don't. Some nights I can't go to sleep because I'm hard as a rock. Some others I'm sleeping like a baby… so I dunno. Hope it never goes back to the way it was before.

No more porn for me… even if the urges are huge !!!

It pisses me off that I'm not in love right now… i saw a chick today… maaaan she was HARDCORE !!! …why did I want her more and my gf less ? …yeah I know. It's porn again ! 🙁

Anyways, if you have doubts: IT IS PORN !!! so stop it !!!
---
I thought I was too. Late 20's, overweight, virgin, never even had a girlfriend.

I would PMO three times a day, every day.

A few months ago I read about NoFap and I laughed. I thought "why would anybody do that!? Why would I stop jerking off? I'm STILL not gonna get laid, and I will have denied myself for nothing."

But then it happened. I went to a party, met a girl, took her back to my room….and I couldn't get it up. All my life I had waited for this moment. I actually thought that all of my PMOing would make me a stud. I could last a long time, I could go a few times in a row.

But now I had a gorgeous naked woman in bed and I couldn't do it.

For me that was it. I was done with porn and jerking off. I haven't done either since that night, and I don't plan to.

I'm really hoping that my story will save somebody from the humiliation that I experienced. You are NOT forever alone. Eventually it will happen.

You probably think that there is NO way you would have an ED problem. You're horny all the time! And like me, you probably think that PMOing all the time means that you will get super hard and be awesome in bed, when it actually means the opposite. Don't let ED and PMO ruin it for you!

Solve the problem now so that you do not waste your opportunity when it comes!
---
 Age 22, healthy, just want to cure ED

Day 20:

So I have been reading a lot of people's stories on here and I have been so happy and relieved that no PMO has really cured porn induced ED in many people. There have been a few times where I have tried to have sex with woman and I stayed 100% hard the whole time and even like 4-5 times in one night and there have been a few times where I have either not been able to get hard or went soft after a minute or 2 of penetration. This has traumatized me ever since it happened the first time I tried to have sex and it happened.

For the past few months, I have relied on boner pills from the store to stay hard and while they do work, they are expensive and they work TOO well and it takes me forever to cum when using them. I stumbled across YBOP a few weeks ago and immediately decided I will stop PMO. I have been free of porn and masturbation for 20 days now but I have had sex during my first week of the no PMO and used pills to not go soft. Also I had sex like 2 days ago without the pills and I was able to remain 85% hard most of the time but nowhere where I'd like to be hardwise. I don't go out looking for sex these were just examples of girls I already knew wanting to have sex.

ABOUT ME

I am 22 years old and I am an intelligence analyst for the Army National Guard, I go to a University, and I work as a security guard. I go to the gym regularly and I am in pretty good shape. I have been masturbating for as long as I remember. Not to hardcore porn until about 15 and ever since then just as much as any other young guy with access. Just like other guys with this issue I got into more hardcore stuff and I got REALLY into trannies. One of the girls I had sex with after starting PMO was a tranny and she's not a prostitute just a fuck buddy. Like I said in my subject, my main goal is TO CURE ED. If I feel better etc great but my main goal is to improve libido and get and stay 100% hard every time I have sex. I'm not going to relapse as far as watching porn and wacking off but how are you gonna turn sex down? Fuck that

I have enjoyed everybody's stories and I hope I can get some comments and support as well. BTW underdog your journal has been hilarious man
---
LINK – Hello, im new to this forum, nice to meet you all, and i hope everyone gets over their ED. I'll get straight to it, I have ED. I cannot maintain an erection without constant stimulation, however if i look at porn, I instantly get erect and it will stay without stimulation, hence I believe the problem is porn. Im 20 years old, and at university which is full of pussy I just want to fuck, but can't and it is very stressful and can get me down alot. I have social anxiety, and dont feel like going out and mingling as much.

I have been checked up by the doctor also, my prolactin is high which can cause ED, which I am having checked again, however the fact that I can become erect through just looking at porn makes me believe Im healthy physically, plus I do get weak morning erections which is a sign of nothing wrong.

I did also used to masturbate in a prone position, which can lead to TMS, however I have overcome this about 6 months ago, however this can lead to nerves being damaged and cause ED, however again, the fact I can get hard from porn makes me feel the issue is porn related. (for more information on that go here http://www.healthystrokes.com/).

Anyways, im currently on day 15, so just passed 2 weeks without PMO. Im finding it easier to not look at porn, and I have no urge to masterbate unless i visually think of banging some girl (which I try not to as it can be as bad as porn). If I see a hot girl I want to bang them, but thats it. I have no boners from seeing girls, only from video content.

Im not sure whether this is flatlining or not. My dick feels smaller (apparently a side effect of withdrawal of PMO), and as said above, I have no strong urge to masterbate, unless I see a really sexy girl on TV or something, but wont become erect by this
---
Ive been posting on another thread on this site, but I saw this one and I figured Id post on here too. Here is my post a couple weeks ago: I am 28 and have been masturbating to porn since I was probably 12. (I must also admit, my appetite for more hardcore porn also increased during the years, and I searched for more hardcore scenes to get my fill).

I am a good looking guy, good job, have everything going for me except one pretty big problem that has plagued me for a really long time now.Over my 20's when I was sexually active, I noticed having major anxiety when I would get close to having sex with a new girl. This would cause me not to get hard, or go soft while having sex, which obviously is embarrassing as hell.

What's happening now is that the embarrassment has caused me to shy away from even trying, for fear of it happening again.I think more importantly though what I have noticed is that I am not completely turned on when I am with a "new girl". Like my brain is not telling me to get excited down there, cuz you have a new hot girl in front of you. Its an absolute mystery to me, because I am not gay. This has made me very depressed at times, made my friends question my sexuality, and turn down countless amounts of attractive girls. More importantly Ive lost interest in pursuing girls, because I can just satisfy myself at home, which I realized brings me further into this hole.

A light bulb kinda went on in my head after reading posts, is that its gotta be from the porn and masturbation throughout the years. I am perfectly hard when I jerk off, so its not a physical thing. But what I think I have done to my brain over the last decade by watching porn and masturbating is condition it to be aroused to porn and not real women, hence loosing my craving in pursuing a mate.
---
Hey guys, I've been reading the forums on and off for awhile but just now registered.  Great information, lots of good stories.  Anyways I recently started no PMO again and figured I may feel more accountable if I log some of my thoughts, progress, etc along the way.

So I'm 23, all the classic problems, lack of erections.. ED.. you know, all the terrble things like that…. I have been on and off no PMO for about half a year now.  I have made a couple decent attempts throughout, up to 3 or more weeks a couple of times, but always end up deciding "I've earned it" or "once every month is fine"… basically the same BS excuses anyone makes to themselves.  I found yourbrainonporn while searching for information on "hard flaccid".  I do not know how many of you have had that but yea… damn near the biggest scare of my life.  That was at the peak of my PMO and my first attempt at no PMO.  Since then, my hard flaccid problem is almost non-existent.  I definitely attribute that to my significant decrease of PMO.

Currently I am 7 days into no PMO.  It hasnt really been all that tough so far; i have gotten pretty used to less MO the past 6 months so the worst is still to come for sure.  Right now I have a few main goals in mind;

1) consistent morning wood.  I am now about 50/50, far better than where I was 6 months ago but also far from where I want to be

2) return of spontaneous erections.  I could count on one hand the number of times ive gotten hard randomly throughout the day in the last few months.  It depresses me.. literally.

So anyways, at age 23 I am on my way to becoming depressed because my confidence in my ability to perform is so low.  I had a real wake up call a month ago…horrible ED with a hot chick … still embarrassed about it.. Anyways, I hope that this time I make it all the way through a reboot.  I will need a lot of willpower.. I can already tell 7 days in haha
---
And so my desensitizing process has began, I will no longer watch porn, and will refrain from masturbating as long as I can.
---
Hi rebooters,

I'm a 16 year old guy who once thought he was invincible. At age 15 I realized that is not the case. In May of this year, about 7 months ago, I got PIED. It was totally humiliating when I was not able to perform with an attractive girl… Not to mention the fact that she went around telling people about my issue. Unfortunately it took me until over 5 months later to make the connection to a porn/masturbation problem. Before I found Gary's TED Talk, and YBOP.com, I visited numerous urologists, only to be told I was perfectly healthy.  Having a problem that i thought only 50-year-olds got, I spiraled into depression.

November 2nd, 2014 I started my no PMO journey. My equipment shriveled up the first 30 days which was scary. When this happens it's tempting to test things out, you know, to see if everything is not broken. DONT DO THIS. At day 30 I had my first morning wood in 6 months! This was a good reason for me to keep doing no PMO. I had several other morning woods, but now I feel as if I'm in a second flatline on day 45. I wonder if this is normal or if fantasizing has set me back. If anyone has any advice I would love to hear anything. Thank you.
---
Hey guys, today I am starting my Road to Recovery from Porn ED. Here is my story: I started watching porn when I was around 14 and masturbated too it every time. At first it was awesome and I was erect to the point that it actually hurt. I kept masturbating with and without porn excessively throughout my teenage years preforming the dreaded death grip every time. I have not gone without porn or masturbating for more than 10 days. I am now 20 years old and in college. I have never have had sex but have been in bed with multiple woman. I first noticed that I could not get it up last year (19 years old) when this girl was giving me my first hand job. Even when I saw her with all her clothes off I could not get it up. I have hooked up with other girls since then and am had the same problem with each one.

I  knew I had a serious problem and immediately blamed it on the masturbating I did every day. I did some research and found  and learned about Porn ED and read all the symptoms and knew that I had it. I am here now to finally kick the addiction after many relapses and too journal my experiences.

This is Day 1 (I have never gone more than a week without looking a porn or masturbating to sexual images like facebook pics). I hope that writing a journal will not only help me but help others. Any support will be greatly appreciated; I know I could use it!
---
I was skeptical at first, but have learned my lesson.

Ladies and Gentlemen, last night I had a great time with a woman for the first time in about two years (read: sexy time). Previous to that I was never without female companionship for more than a week or two. I had been relying on PMO to "regulate" myself and keep from being too horny all the time. This was when I was younger, in my teens. Now that I'm 31 it's different and I haven't been able to make the connection. Until only recently, after finding reddit, and finding /nofap did I start to really figure it out.

I have to say that, as in the title, I was über-skeptical because all my sex research reading and knowledge says go forth and masturbate, it's fine! But once I learned about the addiction cycle and desensitization it really struck a chord with me that this might not be the best concept.

When I was 26 or so I was having sex with a woman and just couldn't keep it up. I was mortified and couldn't figure out why it would have happened. I have since had it happen a couple of other times, and even without condoms. That's when I knew there was something seriously awry.

Since then I have not really been into going out looking for women, blaming it on my living situation and moving to a new country. Two years later and it's obvious that really, it's because I've been a fapping hermit and gotten fake satisfaction.

Fast forward to today and I told myself that I'd give nofap a go for a few weeks and see what happens. Well what happened is that I have been back to my old self, talking and socializing as normal, and I met a great girl the other day! I fapped two days ago and it nearly sabotaged the entire sexual encounter.

I know if I hadn't fapped I would have been a stallion, but instead it was maybe a 40-60 percent effort on my body's part. I had to use the Ron Jeremy grip and it was almost a disaster. Now I know what I need to do to break that addiction cycle and reset everything. Nofap is instrumental to my future success. Thanks /nofap for getting this information out there!

Also, this is my first reddit post so I hope I've been proper in formatting, flow, etc. Cheers.
---
Already gone 12 days. I am rebooting the hardwired in my mind, I know it will be tough, but to me I have tried everything else (Viagra, Cialis, hypnosis with a psychiatrist, etc). It's kinda funny, because I always thought that this way a problem deep down inside of me that I had no control over, but I finally feel like there's hope that I can gain control over this situation. This feels right honestly I only wish I had discovered this 10 years ago. I will check this site from now on and give you all updates.
---
I am a dutch, 23 years old guy that has been suffering from quite some addictions.

I'm now busy defeating the last one: Porn.

I will start with telling about how I grew up and how I got into a porn addiction. I don't remember everything exactly but I'll try to write it down as good as possible.

I grew up in a home where sex was a taboo. There was hardly ever a conversation about sex in the presence of my parents, if there was, it would always be "You can't have sex until you're married". When I was still a kid, we would go to the birthday of my aunt, uncle or their daughter. My 2 sisters, 1 brother, cousin and a cousin of my cousin would play upstairs. When it was getting later in the evening the tv on the bedroom would be turned on and we would watch erotics together. Those were my first times getting in contact with artificial forms of sex.

When I was growing older I started to became obsessed with sex. Whenever my parents or a friends parents weren't home we would watch erotics on the tv or watch bikini magazines and masturbate to it (even though we were too young to ejaculate). This started at about 10 years of age. I used to sneak up a book to my bedroom which contained lots of clothing products which you could order. I looked at the bikini, lingerie and sex products and masturbate to it.

When I was about 13 years old I went to high school, in this time my parents had a computer in their bedroom on which occasionaly played videogames and surf the internet. Once a week I would be home alone after school, my mom and dad were both working and my brother and sisters were all at school. That was when I first came in contact with internet erotics. In that year I had my first ejaculation, it was after a shower and I just kept wanking until I came.

After about a year I came in contact with porn and it immediately grabbed me. I was amazed by how it made me feel and watched it every week. I was cought 2 times by my dad because I forgot to delete the history, I promised not to do it again. I would stay off for about 2 weeks and then fall back to my old habit. My ability to clear the tracks behind me were improving, I was a kid that was fairly good with computers.

In school I was fairly populair, I had many friends and lots of girls wanted to be my girlfriend. I always tried to go further than just kissing and it frustrated me that the girls didn't want to go that far yet.

In this time I also started smoking weed. When I was about 16 years old I for the first time suffered from ED, a girl gave me a bj but she wasn't very good at it, I just couldn't get hard. I never texted or called her again after that night because I blamed her for being realy bad That same year I was hooking up with a girl which was pretty hot. She was a couple years older than me and I was at her place some day. She was laying on top of me and we were kissing and dry humping a little bit, I found it strange I couldn't get hard.

In my head I blamed her for being too heavy and thus wasn't able to get erect. When I was 17 years old everything was going down hill. I was pretty addicted to marijuana and smoked it almost every day.

I used porn 2 to 3 times a week (whenever I was home alone) and I was addicted to gaming as well.

In that year I had my first encounter with drugs (Amphetamine) and it was AMAZING! At home it was a complete mess. My oldest sister had BPD, my brother confessed my parents that he was gay and my other sister was pregnant at 18 yo. My parents are very religious so it was too much for them too take. They completely forgot about me and I was using more drugs and porn.

When I was 18 years old I had a girlfriend who was 21 years old. We often used drugs together, I didn't smoke weed as often as I used to cause it drove me crazy so I was doing XTC, amphetemine and cocaine. We had oral sex, I didn't have ED whenever she gave me oral or a handjob.

We turned around and I tried to penetrate her. I couldn't realy get it in and I lost the erection.. That was how I lost my virginity.

The second time we tried it it was the same story. Eventually we broke up. I then had my first realy relationship with a girl I was truly in love with. We were together for 6 months, I hardly used drugs in this time because of her. She never gave me oral or a handjob while I did do so to her, it frustrated me but I didn't dare talking about it.

We tried to have sex I think 2 times but I just couldn't get erect after more than an hour of foreplay. I told her it was the nerves because I was so attracted to her but in my head I blamed her for not doing anything to me. She cheated on me and I broke up with her, it was devestating and my life went down hill once again.

My parents were living in another country and I was living with my sister, her bf and their 1 yo kid. I often got into fights with her bf and we didn't realy talk to eachother anymore. I couldn't get a job because I had lots of migraine, I used drugs every weekend and porn almost every day. Since then I didn't realy have a girlfriend anymore and if I was with a girl I would always make up excuses to not get anywhere further than kissing. I was grown afraid of it.

I've been there for more than 2 years and been in therapy for ADD. I was able to stay away from drugs but I did abuse my ritalin at least once a week. I would drink a lot, snort some ritalin and watch porn, it gave me an incredible high. My ED became stronger, I developed social anxiety, had lots of migraine, was a porn addict and a game addict.

I only went out to work, besides that I was in my room, sitting in front of the computer. My porn use escelated, anal wouldn't do it anymore so it became bukkake or puke or violation porn. It made me feel sick when I was done, I would always immediately close it down and delete what I had downloaded.

Sometimes I went out, if I did I would go to bars with hookers, I twice tried to have sex with a hooker to test if I was having ED.. I did. The first time was okay, I got soft every now and then during sex and I just couldn't cum.

The second time I couldn't get erect, let alone stay it. I found it strange that I was able to get erect when I got home afterwards and rubbed it off while watching porn. I was growing older and at the age of 22 I was able to stop abusing ritalin so often, and I found out porn was causing my ED. I was reading up on how to overcome anxiety, achieve goals, etc.

I could get off porn for a couple of days until falling back again. I got a job, started studying again and met my current girlfriend. We knew eachother for years and both have a history with drugs. We were both abusing ritalin like once a month, she was worse than me though. We were both trying to quit, I succeeded at first and she followed a couple of months later.

I got newsletters from a site that gave me advice on flirting and getting in contact with girls, it told me to stop being a wanker and go and get things done, it had a link to yourbrainonporn.com.

Everything became crystal clear for me! It was what has been ruining my life for years and years and I finally had the willpower to stop using. at the beginning of november 2011 I started my reboot. I've had relapses, relapses and more relapses. It is by far the hardest addiction I've ever fought! Alcohol, ritalin, amphetamine, weed, xtc and smoking were easy compared to this. Gaming and cocaine were harder to beat but still not near as hard as porn.

I've told my girlfriend about the porn addiction, she was very understanding and helpfull. We hadn't had sex yet because she was having intimacy problems as well. I would go for 3 to 4 weeks without porn, relapsing, relapsing again due to chaser, relapsing again and then starting a new streak to go for 3 to 4 weeks without porn and masturbation again.

A while ago I had a month, relapsed due to the chaser of a wet dream (the first one in my life!) and started a new streak of 2 weeks, relapsed again and it was hard to start a new streak since I made my computer filter free. I did this because I was afraid I would binge like mad If I ever got a new computer or phone.I was determined to do it with my own strength.

I am on day 17 without porn and masturbation now. My ED has been gone for a while now and I often get erect when only kissing my girlfriend. I have morning wood almost every day.

Besides that I feel great!

I feel more confident, stronger, my voice is better, I talk more and easier to people, I finally look people into the eyes, I've found ways to do my work and school properly eventhough I have ADD and not taking ritalin for it, I'm starting at an awesome job next month and I've been running and doing push ups. I'm not there yet and my goal is set to 90 days without porn or masturbation!

I feel like staying porn and masturbation free for the rest of my life though, the energy and confidence this is giving me is just not worth it to waste.
---
Hi everyone. At first, when I read this thread, I said it's nothing, or it just can't be it. Then, I started thinking and I said to myself, why not try it. Who knows, porn may be the problem. I'm 24, with a relatively good physical health, no smoking at all, no drinking at all. The only problem was the porn and physical exercises. After reading this, I went to a fitness. Still, I had troubles to get hard. I was worried about my problem because it was 2 months not getting really hard. For these two months I had sex, but not with full erection, instead, very smooth. Even, I failed to have sex 2-3 times. I went mad about this problem. It just ruined my life in that moment.

Then, after reading this, I quit porn for a week or so. AMAZINGLY enough, I have a morning wood and I see quite an improvement in the sex life. I told my GF the porn 'addiction' and she went mad. Still, she realized that I had a problem and we are OK again.Guys, QUIT porn at all means. Porn is the trouble to your problems. I quit porn for a week and I see improvements. Come on, it's not that hard to quit porn. Forget those beautiful women in the porn sites; they cannot be ours. We cannot be with them, so, just look at your girlfriend or wife and fantasize having a good sex with her, not with the Internet porn-stars.
---
I am a 22 year old man who has compulsively masterbated to internet porn for 10 years. Porn has been my way of relieving tension and coping with stress. HoweverI have realized the cost of my addiction has become too much for me to go on like this

I am a very good looking and athletic individual who has little trouble clicking with women. However whenever things become sexual I always have difficulty performing no matter how attractive they might be. I came across ybop recently and realized that I sufer from porn induced ed. Its time for me to end this suffering, enjoy healthy sexuality, and reap the rewards of a rebooted brain.
---
I think it will be a good idea for me and my progress to post here and discuss this problem regularly with other people. I'm a 20 year old guy, I'm quite attractive, work out a lot and have a fairly stress-free life. I've been masturbating since I was 11 and have been masturbating to porn since I was about 15. The type of porn got gradually more hardcore to a point where only some really intense stuff would satisfy me.When I was 19 I had my first sexual encounter with a woman and I noticed a problem that I (obviously) had not encountered before; I was having the greatest difficulty getting an erection. She was a very attractive girl but the only way for me to get hard was for her to jack me off. Then when I was inside her I would just go soft again and that would be it.

Now it is time for a change. I am going to abstain from porn and masturbation for as long as it will take me to regularly get hard during the day (know when you see a pretty girl and you start getting hard, yeah that's what I want to feel again). I am going to post some updates on how my progress is going and what effects I am feeling so far.Progress as of now: I am 4 days in to my abstinence program and am having some positive but also negative effects. On the positive side; I'm getting morning wood again and I had an erection in the shower while thinking about a girl I met in a shop. The negative effects are: restlessness, craving for porn (and maybe even more a craving to masturbate) and I am having some light headaches.
---
Very glad I found this site. It was a major eye opener to the overall mental picture. I've always struggled my entire life in a struggle between the logic-side of my brain and the impulse-side. Sexual fantasy, porn and drugs of all kinds were only some of the things I found myself addicted to. I no longer call it a poly-drug addiction thanks to what I've found from this site and YBOP. I was addicted to dopamine, in as many forms and as frequent as humanly possible. I have found myself in many occasions wondering how I've survived it all.

Since the drug part isn't the topic pertaining to this site, I felt sharing this would be important as it is a good amount of back story for me. http://www.drugs-forum.com/forum/showthread.php?t=174718

After writing this, I turned 24 and have removed all drugs, including weed and alcohol from my life. With those things out of the way it was obvious that I have an extremely unhealthy addiction to porn and fantasy. I can't even have sex with my all-too-patient wife without the use of fantasy. The things I have learned here are arming me with tools to help quit, so today is day 1 of my reboot. I've tried before but never fully committed to it. I can make it like 5 days then I relapse or binge. Yesterday my wife was out of town and I had a major binge. During this time I've yo-yo'ed from abstaining to binging, and the symptoms are pretty significant. Anxiety, depression, sexual dysfunction, headaches, frequent urination, and just a total lack of self-confidence are a few to make the list short. After being so disgusted with myself I've made the commitment to go 100 days, one day at a time. I've overcome so many other addictions and withdrawal symptoms, and now can see clearly what an effect porn has had on my life, and I'm more determined than ever. I just need to stick with it even when three or so days from now when I will become overwhelmed with cravings and fantasies. Hopefully this journal will help me get there as I know I can't get through it alone. In the coming days I'll fill in more details about my life and the multitudes of addictions I am currently recovering from. Thanks for reading.
---
24 year old guy here. I have never had problems getting an erection and once obtained I could stay hard for hours. I have an extremely high libido as well, I always want to have sex. I have watched insane amounts of porn, which has gotten noticeably extremer over the years (the type of porn that is), I never masturbate to "regular" porn anymore. For a little over a month now I have been having trouble getting and sustaining erections.

It first started when my ex got really motivated to give me blowjobs, dress up sexy and take control. I just couldn't get it up sometimes even if she was doing a great job. I might have felt a little pressured.After I broke up with my ex I quickly found a new girl. She was a virgin, we always use condoms. the first time she wanted to have sex I couldn't get it up. and the times after that and after that. i felt horny, I wanted to fuck her, but I couldn't get it stiff enough to pull on a condom. I did, after some hard work, manage to finally fuck her, but quickly went limp inside her.Now the problem is that it's the same when I want to masturbate.

I tried using my imagination to masturbate for the first time in ages and couldn't get stiff. I tried light porn, couldn't get stiff. I would always get half stiff hold it for a while, and go completely limp at the slightest distraction like searching for a new vid to wank to.I am not using any drugs except for pot, which I have been smoking weekly for 6 years. I rarely drink alcohol although my consumption has incrased since breaking up with my ex (more parties).
---
Haven't heard about this site until twelve days ago, so I immediately started to join the no P/M/O challenge. Like many I started very young, maybe 10 years old, but this was in the 90's, so no high speed internet yet. Still had the magazines and latenight tv-porn, this is where it started.

When I was this young I remember feeling ashamed every time I M'd. I don't have that problem anymore, not since I was 15 or something. I always liked porn and sex very much so I was a big fan of the internet, everything was better and I was superhorny everyday, at least till I was about 18. I'm 24 now and since 18 it gradually started to disappear, I didn't even notice until one day I realized I haven't had any desire/craving for a long time. Can't tell exactly when it diseappeared, but my libido has been gone for over 3 years now.

I read some stories and recognize most things like not being attracted to real women anymore, no desire for sex at all, no lust, no emotions/feelings and seeking more extreme porn (although I don't really have a problem with my porntaste, unlike some). I still see myself as normal and really haven't acquired a too extreme taste in porn. THe problem with me is, I really like(d) the things I watched. Now, wih no libido and desire I can't find any satisfaction in watching porn and don't really know why I still do watch it. This is what made me realize I might be addicted, but then again I'm not really sure neither.
---
 So to sum up: cant get stiff with girls, can just barely get stiff when masturbating, mostly semi-stiff which goes limp at slightest distraction.
---
I'm starting a journal to add steam to my engine. I started my journey 31 days ago, inadvertently.  Before that, I had been involved with an ex-girlfriend.  We slept together twice after we broke up, which was not smart, as she was psychotic.  Needless to say, I won't be having any contact with her ever again.  She is not healthy for me.  That decision was my first step forward.  However, once we slept together the second time, I went on a heavy porn binge.  I had tried to reboot before and had made it, but then we started talking again, one thing led to another, and I feel back in.  for about a week and a half, I was viewing porn and edging for anywhere from 45 to 75 minutes at a time.  this only happened once a day.  but that is more than enough.  i figured that edging was my biggest problem.  absolutely KILLED my sensitivity.  I was addicted for 5-6 years (i'm 20 now), and I worked up my "stamina" with edging; I lasted an hour and a half the first time I had sex.  she was loving it, I on the other hand, barely felt enough to keep a hard erection.  let's not talk about the mental hill i had to climb in order to orgasm.
---
What the hell can I do? I plan to refrain from pot and porn for a week and see if anything changes. Maybe I have gotten so used to extreme porn that not even being with a real woman is stimulating enough for me.
---
I am a 22 year-old young man who has been with incertainties according to erectile dysfunction. Back when I was 19, I got in a relationship with a 22 year old girl with whom I had sex for the first time. This didn't work at all because I simply couldn't get hard while laying in bed with her. I also took very long for me te have an orgasm when she was jerking me off. I just couldn't get really aroused with her, though I loved being with her. I really didn't make a problem out of it, just masturbating at home and simply won't be able te have sex. I disliked sleeping over at her place because I knew we were going to try to have sex and I always was kind of relieved laying in bed both received orgasm by doing hand-job. After two months she broke up with me. We never really talked about the problem by the way.

After that year I got several opportunities to have sex, but turned down all of them because I knew I wasn't able to have sex. Last year I did a lot of texting with a girl. I really liked her but when she said she wanted to go on a date I just kind of stopped texting. All because of the fact that I didn't want the sex to fail, I first wanted to have good sex with a girl, before getting into a relationship.
---
21 year old. Porn addict. My background leading to my story:

I found out about porn when I was about 10 years old. I started masturbating  around 9. Although I knew about porn, I always masturbated without it. Mostly because I didn't have access to it. By 12, I got a porn magazine from my cousin. I occasionally masturbated to it, but I would say that 90% of the time, I would masturbate without it.

At the age of 13, I started to masturbate to porn more often[ about 5 times a month], but because I had a girlfriend [which lasted until I was 15] it still wasn't a lot. I would usually make out with my gf, we would feel each other up and I would masturbate later.

After my girlfriend and I broke up, I started to masturbate to porn more frequently. At this point, I would say I masturbated to porn about 10 times a month. But I would still masturbate without it at the same rate. The duration of each masturbation session was between 15-25 minutes. It started going downhill fast at the age of 18. I had easy access to porn and a lot of time alone at home. I went from masturbating around 5 times a week, 50% of the time with porn, to 7-10 times a week, 95% of the time with porn. My masturbation sessions increased to about 35-45 minutes at this time.

Occasionally, I would give myself a 2-4 day break because my erections started getting weaker. I thought this was because I was overdoing it. After the break, my erections were strong again and I continued on.

When I turned 20. I had no idea what was going on anymore. I questioned if I was addicted to porn. I started masturbating 10-14 times a week, 99% of the time to porn. My masturbation sessions lasted about 2-4 HOURS at this point. If I tried masturbating without it, it would take me 20 minutes to even get an erection. I even started having trouble getting erections to porn. I would take my 2-4 day break, come back and have trouble getting it up. I started freaking out thinking I have ED and I started googling a bunch of stuff and couldn't find much.

So I continued masturbating because at least I was EVENTUALLY able to get an erection. This is where it gets weird. One day I was browsing through videos, trying to find a good scene to get me hard. I click on what seemed to be a girl-on-girl video, but soon found out that it was actually tranny porn. I was just about to exit out of it because I'm straight and it grossed me the hell out. The thing is, I got hard. This confused me so much, because the thought of tranny's before made me go soft. Now suddenly I'm going hard?I really started freaking out because I questioned whether or not I was really straight, and if the reason why I'm not getting hard anymore is because I'm not attracted to women. After googling this for about 2 hours, I found that a lot of straight men supposedly watch and masturbate to tranny porn. They also said this happened to them out of the blue. This made me feel a little better.

So what I started doing was I used the tranny porn to get me hard so I can move on to the heterosexual porn where I'd finish. Without realizing, I was soon even watching a bunch of other taboo or more extreme porn that I never would have even considered watching a couple of years ago. I started feeling disgusting after I was done masturbating because I couldn't believe I let myself get to this point. I just couldn't stop my self.

So about a week ago I decided I was going to stop watching porn for good and masturbation for a little while. Well, after 4 days I completely collapsed. I masturbated 4 times in one day to porn. Then 3 more times the next day.

I couldn't believe myself. So what I recently did was set up a porn block thing on my computer and erased all the videos I had saved onto my computer. I think this is an appropriate first step.
---
 Wow is all I can say, I just read every post on this, and wow is all that comes to mind. I'm a 24yo attractive male with this problem too. I've never had a problem finding girls and have had a good number of partners from losing it at 16 to 23. I was in a serious relationship for about 2 years and after that I hit my dry spell. Dove deep into porn everyday/multiple times a day. Since the break up I've tried to be sexually active with three people all very attractive. the first, I would get it up for a little then lose it, the second, I stayed hard but when I think about it was most likely because it she was just using her hand which I was familiar with the feeling. And the last was a few month relationship and whenever it would go to anything other than a hand I would go soft. After reading all the posts I guessing the hand was the common connection to me staying hard. So after reading all of these stories you guys have posted I'm going cold turkey, I hope it works, I'm too young and should be in my prime, wish me luck
---
No more PMO; 16 WEEK CHALLENGE! (After 3 weeks and 3 days)

To give you the breakdown, I've been masturbating since about 13 years of age, can't cite it as a major problem until later in my teens, but I want to note that when I did start masturbating it was to fast-streaming internet porn from day 1. The years went by and when I had my first experience of sexual intercourse aged 18 I experienced erectile dysfunction before and during sex with a new girlfriend, even going soft inside her which scared me a lot and was also really devastating as you can imagine at such a young age, I got angry with myself and blamed the easiest person; her and dumped her without good reason. This destroyed the already little sexual self-esteem I had, attending all-boys high school I wasn't greatly exposed to lots of women until aged 18 so I felt new and amateurish.

Since then I've experienced a few similar situations being unable to perform on numerous occasions especially with a new partner. With another partner over time my performance increased, although at the start I was experiencing ED, I put the improvement down to a massive switch from half my internet porn viewing into real sex which makes sense. Meanwhile my porn use was increasing exponentially often in both how hardcore it was and prolonged use, getting older an more independent only seemed to facilitate PMO sessions, as a cure for pleasure-seeking, boredom, whatever.

This has been the story since age 18, I am now 21 years of age. Reading some of the journals on here of guys, in particular much older guys talking about their problems and their journey now. I feel even more compelled to deal with this terrible problem now, so I can have a much more happy, natural and productive life. PMO addiction has created and exacerbated feelings of depression, anxiety, social anxiety, missing out on other activities, I've lost time with my friends, been late for school, college and work and most of all the major thing I realise now. The cause of my ED at such a devastatingly young age.

After my last episode of ED, in which I was unable to get it up for a girl at her house I decided enough was enough, I walked home in silence on my own my head swimming with negative thoughts and a total of pretty much all my self-esteem. Sick and tired of not being able to get properly aroused without self-stimulation and porn  I began researching the net and that's where I found YBOP, watched the videos and read the material available on there, which was a real eye-opener, I found myself in total agreement both fascinated by the science side of it all, the conditioning and neuroplasticity that occurs but I also felt quite emotional when presented with the truth of my negative condition.

In addition to quitting for myself, I also wanted to help and support others and receive some myself as it's not something you can talk openly with just anyone when you're after someone to lend an ear. So if anyone at any point wants to ask me anything related to quitting PMO then I'd be happy to try my best to help as we're all in similar situations!

I have decided to quit "cold turkey" quote on quote, it worked when I quit smoking so I hope it's the best method of quitting PMO. My first attempt at quitting about 6 weeks ago I went two weeks with no PMO and felt tiny but definite positive change even then. Then I succumbed to masturbation thinking I could keep to it without watching porn. Well… that's like quitting smoking and then holding an unlit cig in your mouth; a massive temptation to start again. Lo and behold guess what? It led straight back to PMO less than a few hours later!
---
I wanted to post reply on here as I feel it would help to communicate with others in my situation and hope my experiences offer some help and reassurance too. I first noticed I had a problem when I first lost my virginity at 21 (25 now). I was excited by the girl, turned on and she was attractive. All was going well but I was just not hard down there. I was confused as to why this was the case and just put it down to first time nerves.Would be semi-erect through help of stimulation too but go soft when inside her. I was like this with my second partner too and worried that this was always happening. This problem continued with my third partner and with my fourth too, whom I had a 3yr relationship with.

She was so understanding, we tried all sorts to try help me out, like toys etc., but still the problem was there. I tried an over the counter enhancement which worked wonders at the time. It enabled me to have 'normal' sex, hard when standing up and I put my problem down to something physical. However, then the tablet stopped working. We ended up having tension in our relationship ultimately because of my problem. We ended up splitting up due to other reasons too.

Anyways, after plenty of research I stumbled across the concept of pornography standing in the way of a normal function of the penis. It all made sense after that, all the posts on here sounded so similar to my situation. I had lost 'morning wood', random erections, libido was low etc. I had been in the habit of watching porn and masturbating since early teens, on a daily basis sometimes more sometimes less. Thinking back, I used to use it when I felt low I couldn't have proper sex with real women and couldn't understand why I could be hard for porn and not them.

So it was a vicious circle and porn was hindering me massively.Anyway, enough of my life story. Here is my progress so far. It has been around 5 weeks since last masturbated to porn. I feel so much more sexually energetic, i have morning wood back pretty much everyday without fail. When I see girls at the shop I work written I feel a genuine attraction sexually to them, not just a logical acknowledgement of their beauty. I get turned on by little things like a sneaky peek at a nice cleavage, a girl bending over and things like the scent of a nice perfume and gorgeous eyes.
---
I've yet to test my performance yet but may be getting the opportunity tonight and so will post back with my progress as I feel it will help me to account this and others too hopefully.
---
I am 20 years old.

Began masturbating to porn around 14.  Escalated from photos, to videos, hardcore videos, etc.

First noticed ED problems when I had first sexual experiences with girlfriend about a year and a half ago: couldn't get an erection, sex felt alien to me, stimulation from her giving me bj's didn't even feel good (and it was weird because in my head i was objectively attracted to her, but i just wasn't turned on).

I was confused and worried, and somehow stumbled upon yourbrainonporn.com, which pretty much convinced me that my problem was porn related.  I was too embarrassed to tell my girlfriend about problem, so she broke with me about 6 months ago because I kept failing to have intercourse with her.

I have been trying to quit porn/masturbating for the past year, with stretches of no PMO ranging from 1 to 30 days, however I kept falling back into it. I am now on day 39 of no PMO (the furthest i have ever made it) and I am determined to fix myself.  I have noticed several benefits since trying to quit: more confidence with girls, lots of morning wood, better focus.

I have been feeling kinda of down lately because I have been having lots of insomnia, and have yet to fix my ED problems which is discouraging. My plan is to complete a 90 day reboot, and then begin rewiring with real women again.
---
Porn is definitely the problem, I have given it up along with masturbating too, cold turkey, and over time noticing very inspiring effects!
---
As far as friends are concerned, I bet if you asked them, they would all say they have a problem with sex with women, or a problem with "getting it up" on call. Also, I learned that those people won't understand it until they figure it out for themselves.
---
37 days no PMO, once weekly M w/o P and occasional ED drug enhanced sex (see below)

Hey guys,

So I am a 23 year old who can be best described as being somewhat hypersexual from a young age and growing up on PMO.  I started at the age of 13 when we got our first computer and never looked back.  From what I can remember I spent every waking second thinking about how to download new content and how often I could get off, for the most part missing out on life due to my obsession.  Its hard to put a number on it, but PMO'ing 2-3 times daily x 10 years will take a toll on ones mental capacity for sex…  Thinking back on it now, I wish there was someone who could teach me about the ill-fortunes of this habit, and even remember telling myself to stop, but of course I couldn't.  Even though I knew it was messed up, I continued to PMO until the age of 17 when I had my first high school sexual experience.  I was pretty drunk, and was not able to perform.  The next day and throughout the coming weeks the same girl wanted to hang out, where I simply shied away and was happy with simply PMO'ing and hanging out with friends on occasion.  I didn't think anything was wrong, I was happy with just porn, wow!  What I didn't realize was that a lot of my social awkwardness and running away from problems could probably be related to the fact that I had grown up on habitual porn use.

So here I am a good 6 years later.  About a year ago I found that I was becoming increasingly depressed and anxious, and found that I had zero sex drive, whereas all of my friends were always ramped up about hanging out/talking to girls.  This got me more depressed to the point where I had a nervous breakdown and was really forced to look at my patterns of behaviour.  Its amazing that it took a complete mental collapse for me to realize that porn was part of the problem.  Its like my brain was trying to hide the fact that porn was ruining me, because it felt so good for so long, dopamine release you bastard.  So here I am, I stopped using porn and have been PMO free x 5 weeks!  It honestly was not that hard to stop viewing porn once I realized what it was doing to my life.  Previous to this 5 week period I had 4 other sexual experiences spanning 2 years.  1 time it worked out fine, however the other 3 I had complete ED and had no chance in hell.  The most recent event of ED was the most devastating, as this girl was amazing.   However in my sexually frustrated state and due to the obvious insecurities I pushed her away, and ruined a potentially amazing relationship.  So this is what led me to stop viewing porn.  As I said earlier, I've been PMO free for 5 weeks, and watching porn hasn't been the hardest part.  After about 2 weeks I found that I was more frisky and was getting great morning wood.  I felt good touching myself just for the feeling, and found that I had more time for hobbies and getting to know friends better.  It has had an amazing impact on my life already, sad to think what could have been but that is neither here nor there.  I have a fairly positive outlook but also realize that my techniques are different from someone who is quitting cold turkey x 90 days.  3 weeks into no P, M or O I couldn't handle the pent up sexual energy, and decided to try M without porn, which was successful!  I had the exclamation because previously there was no way I would be able to finish without viewing porn, so of course this is a great step forward.  Okay so what I decided was that I would reward myself every week with one M session without P.  I find this is a good way to release tension while still sticking with the program.

Over the past 5 weeks I have also had the chance to have sex 4 times…not sure how considering my previous drought, it just happened I guess.  Anyways, I didn't really consider this cheating in terms of the whole no PMO premise, and was anxious to see how the reboot was fairing.  I had a lot of performance anxiety from previous failures so I actually used Viagra for these encounters, so I'm not really testing the whole ED situation just yet…I know its cheating but I need some sort of stimulation throughout all of this…  The first 2 times I was able to perform okay (though I know it is cheating by using ED drugs), however didn't feel much and didn't finish for the entire time.  This was discouraging, but I understand that I should expect to feel desensitized for the first little bit.  Okay, so the next time things were going better (on Viagra again) and I actually finished and the sensation seems to be a lot better.  The last time (on Viagra again…) I found that I was even more sensitive and actually finished premature.  I am excited to see that sensitivity is returning, but am worried that the techniques that I have employed throughout the entire 5 weeks may actually be counter-productive.  Masturbating once per week without P and occasionally having sex seem like reasonable things to try while stopping porn use.  However I am looking for your input regarding this method and whether I should bite the bullet and stop everything entirely (no P, M or O and cut out the ED drugs if I do end up having sex).  I would be willing to stop the ED drugs but know that it will be a much more painful process.  I initially wanted to test my sensitivity, and now that I can actually O during sex I think it may be wise to test my erectile strength by cutting out the ED drugs.  Do you think the use of ED drugs actually sets things back in terms of the reboot process?
---
Yeah man a lot of my friends are probably PM addicts too! It's weird because they've also had incidents where they can't get erect with girls. Although I offer them the odd bit of advice, I tend to just let them do their own thing as maybe they don't want to be so open about their issues and may want to deal with matters privately.
---
I first discovered P/M when I was around 14. I'm 21 going on 22 now, so that's roughly 8 years. I've only disclosed this issue with three other people in my life, so I guess I feel like coming onto this site is a step in the right direction for me. I understand that getting it out in the open is key, and while this is basically anonymous, upon visiting this site I felt an overwhelming vibe of positivity and encouragement… it's more than just a support group – it's a real community. So I'd really like thank all of you other guys for sharing; you've all helped inspire me to change my lifestyle.

For as long as I can remember, I've had a cloud following me around. It's messed with me and my relationships with people. I've always felt like there's been a wall between me and "other people," like for some reason I just can't/shouldn't have the happiness that they have. And not that everyone in my life is super happy/bouncy/carefree, but I mean that I've always felt like my habits make me a bad person, to put it flatly. I think a large part of what's got me to this point is anger… anger at myself for constantly falling back into the same habits. I'm tired of feeling sorry for myself, for feeling like I'm shit, for feeling like I don't deserve to have a happy and fulfilling life. Based on what a lot of you guys are saying, you have felt the same way. So it's very relieving to read the forums on this site!

My problems of PMO pretty much peaked last summer, when I drunkenly found myself with a girl in her car. I was very drunk, so the order of events are hazy, but I can clearly remember not being able to get it up when the time came. It was extremely humiliating… it's like I instantly felt like less of a man. Kind of hard to describe, but I guess a lot of you have felt it too. And I could tell it was difficult for her too, like she felt like she wasn't enough to turn me on. She was very attractive, and we'd had some chemistry in the past, so I knew that it wasn't her… it was me. We blamed it on my drunkenness ("whiskey-dick"), but I could tell that she was still hurt. That night I ended up alone, and that next morning I ended up feeling like absolute shit. Looking back on it, I'm glad it didn't happen, as I would much rather wait for someone that truly matters to me (yes, I'm a virgin).

Needless to say, that scared the hell out of me. I didn't understand why I could get it up no problem with P, but when it came time to do the big dirty, it was a no-go. So I started searching for answers, and at some point came across the site www.yourbrainonporn.com . It blew my MIND. It's like the part of the movie where they discover the huge conspiracy theory… where things are NOT as they seem. I guess I don't know for sure if it's all true. Fake doctors, you know? But what have I got to lose? I feel like pissed off enough to really go for it this time. And not just quitting for a little while, then starting back when I get better. I want to change my life. I know it's done in baby steps, but I believe it's possible.

Day 8

Fast forward to now: Almost a year since the incident with the girl, and I'm STILL watching porn??! At least, I was. I'm currently at day 8 of no PMO. I haven't felt any real side effects, at least not that I've attributed to this. I actually have somewhat of a dull headache now, maybe that's part of it? But yeah, surprisingly I haven't had any huge struggles thus far. Based on other journals, I guess trial is coming soon so Im trying to brace myself for the worst. To update you on my status prior to these 8 days of abstaining, my PMO has been… dull. Not much seems to turn me on, at least not nearly like it used to. As a result, things downstairs haven't been as peppy as they once were, if you know what I mean. Basically I feel like my porn-influenced ED is starting to infiltrate my PMO activities, and I know that's a bad, bad sign, and things aren't going to get better on their own. Morning wood has been rare. Which makes me feel pretty shitty (even though it probably shouldnt?) But I know that it's basically supposed to happen MOST mornings, and it's not. So I see that something is wrong there… However, I would like to announce that since starting this lifestyle change, I've had wood the past THREE mornings. Which seems like a pretty quick rebound. But we'll see what happens there. Otherwise, no real changes or side effects.
---
I've been using porn to masturbate for the last 20 years or so… I can say it has become a problem for the last 7 or so and had increased in frequency in the last 2 years. I am 44 years old, married with a child. I have not had sex (embarrassed to say) for the last 6 years and have used pornography to quell the urges. I have to admit that pornography was a strong barrier to intimacy with my wife.

My path to recovery began quite accidentally really… For the last 6 months or so, I have noticed that my penis would never reach a full erection despite the compulsion to masturbate frequently… sometimes up to 3 times per day. I worried that it was related to health issues (diabetes, poor circulation, low testosterone, older age.. etc.) but i just kept ignoring it.[Day 42 of no PMO] I initiated love making with my wife. I managed to get a very strong erection after some wonderful kissing and foreplay. We made love with a condom for a good while but then I started to lose sensitivity and I became a little self conscious about being unable to orgasm.

My wife put me at ease and we continued to savor the sensation. I did not climax but I also did not lose my erection. I have not been able to stop thinking about last night and I've been feeling very aroused all day. I am greatly looking forward to my continued healing.
---
Hey all, Im 24 year old student and have been watching P at least for 12 years. I started M very young and have been doing it ever since. Internet really sped up the whole thing and I've been escalating to harder stuff quite fast. I didnt really PMO that often, maybe 2-3 times a week – but I always binged hard and it has really had a negative effect on me. Lately I've been feeling quite depressed and my social life has been pretty non-existent.

I'm quite unexperienced with girls. I've had 4-5 opportunities to have sex since I was 18, but never got it up – so bad ED here. It really didnt matter what the girls tried – believe me they tried. With P I do get an erection, but it's usually pretty weak and doesnt last for long.

I've also had few short relationships with nice girls, but they have always ended because I had been emotionally numb – no strong feelings to any direction – no real sexual drive either. These failures have kinda destroyed my confidence and I havent really wanted to have a relationship ever since. Finding YBOP got me on the right track and I'm really excited to totally quit watching P forever and trying to rewire my brain to response to normal girls and stimulation.

I've tried quitting many times – and actually also found my weak spot, which is the soft stuff / images. I always told myself "well this isnt the bad stuff", but after the initial relapse sooner or later escalated towards the same hard stuff. I even went one summer pretty much without videos, but it didnt help me with ED. I still feel kinda sad leaving my P days behind – might sound selfish, but I had become quite good and finding that stuff and now the skill will be totally useless. But hopefully I will learn some more useful skills about real life.

On day 8 now and feeling ok, but kinda anxious. I've already had 2 P dreams – and I've noticed this always happens to me while trying to quit. Earlier I thought this would mean that I had failed (so I went back to it), but now I try not to care. Also seeing triggers all over – even while watching the female news-anchor with glasses dressed all gray, but Im hanging in there. I hope this journal will get me some more confidence.
---
About a year ago, a long-term relationship ended (with the girl I thought I would marry) due to erection problems. During the relationship, I thought it was due to work/life stress and the problem would just correct itself over time. I tried going to the doctor/therapist, using viagra/cialis, rings, kegels, herbal supplements, etc but nothing worked. I even went to a urologist that specialized in ED and he performed some tests by injection and measuring blood flow. All tests indicate that I am physically okay.

To give some history, I didn't even start masturbating until 18 (in my late 20's now), and I didn't start watching porn until I was about 22. Before 22, my erections were always strong and I never had any problems with my girlfriends. From 22 onwards, I masturbated to porn (3-5 times a week) and did not have sex for about 2 years due to focusing on work. When I started dating again, around 24, I noticed my erections were weaker and by 25, I basically had full blown ED. …

Although, I haven't used porn since January, I still edged (without orgasm) and reduced masturbation (to orgasm) to once every couple of weeks. Even with just quitting porn (but still masturbating, but with less frequency), I noticed several benefits:- I am able to get and maintain erections indefinitely with hand stimulation (and using fantasy). Before I had trouble doing this without porn. Also,I could do this in different positions (laying, standing, sitting) whereas I had trouble in some positions before.
---
– I had a couple of wet dreams which I haven't had in many years.

– Morning wood returned with increasing frequency. However, the erection goes away within seconds of getting out of bed.

– The amount of semen when ejaculating increased a lot

– The size of my testicles seemed to increase

– Refractory period is much lower. After masturbating, I can get another erection (using hand) within a couple hours.

– I can (sometimes) get an erection just by thought but it subsides within seconds. Prior to quitting, this hadn't happened in many years.

However, I recently tried to have sex on two different occasions, both with extremely gorgeous girls with amazing bodies. I was unsuccessful both times. So, now I want to fully try the rebooting process.
---
I am a 27 year old male with a history of ED during sexual encounters. I remember it went all downhill probably at an early age when I first discovered hardcore porn. I was into softcore porn on Showtime/Cinemax during the mid 90's but didn't masturbate until I was in 7th grade. It wasn't until I discovered hardcore porno at my friend's house and finding my brother's porn videos that my libido came crashing down. As sad as it sounds I was aroused by woman by the age of 5. I maintained very normal erections during my pre-teen years.

But when I masturbated to my brother's porno, I was hooked. I think I masturbated and ejaculated 6-7 times in a 2 hour period! It was like cocaine to me and I became hooked on hardcore porn ever since. I would download videos off AOL a few years later when people were still using dial up. Once I got high speed Internet in the mid 2000's, I couldn't stop.

I noticed ED during my first sexual encounter but was able to maintain an erection during certain moments (using of the hand, oral sex). My first relationship, although I didn't have that many sexual encounters with the person, didn't really give me problems downstairs. I think intuitively she knew what I liked as she was very touchy-feely which made me erect without a problem. We were very close and I think deep down it was something I needed. I never had intimacy or close relationships with anyone. I was unfortunately attracted to another dysfunctional woman so I broke it off with her and ended up moving out of state. During the next couple years I would have sex and fool around with women but could never maintain an erection fully. Once I put a condom on it was game over.
---
Over the last 2 years I have been having ED, and it has gotten worse. To make matters worse, it cost me a relationship. I know the more you think about it the worse it gets, but how do you not. To me getting laid means getting humiliated. I know that's not right, and I am desperate to change this. I am 28, and not particularly experienced, but that doesn't really bother me. I just need to get out of this slump I'm in. I have some questions though.

– Is porn the main issue, because after 2 months without masturbating, any experience will not be very good, or long. Is it still OK once every week or 2, as long as there's no porn involved?- How do I continue to date (I don't want to hide for 2 months), and turn down sex without scaring off a girl? They might get spooked by a guy who says no, or think I'm not into her or something. I can't see telling her I'm going through porn detox as doing any good. How do I explain myself?- The last couple years really did a number on my confidence and self esteem. Not in any other areas, just in sex. If this works, am I then stuck taking a new train-wreck? Trouble is, I have no one I can talk to about this. It's one thing to get ED once in a while, another to say your are a porn junkie. I just don't get how something that's supposed to be so natural is so hard for me.
---
I'm a healthy 29 year old male and I'm finally coming to terms that everything that was reported in this article is very true, at least for me personally. I discovered porn at a very young age and I blame it and my self for prematurely ending a lot of my past relationships. Even before my I got my first serious girlfriend I already had been exposed to swingers, shemales, lesbians, and everything else you can think of. And this was pre Internet days, like right when dial up was starting.

Anyways, long story short, the thrill I got from real relationships would always be overcome by newer and more exciting porn that I discovered. I thought the problem was that my girlfriends weren't kinky enough eventually. I dated a few really kinky girls, but it still wasn't quite as good as I had imagined. In my heart, I've always been a romantic, so this idea of non monogamy and attraction to slutty girls was always at opposition to what I wanted in my heart, which was a romantic monogamous relationship.

I started getting ED around age 23. I blamed it on my girlfriend being slightly over weight at the time, it also freaked me out. It had never happened before. I ended it with her, but it happened again with the next 4 girlfriends. I never knew how I was going to perform, it was hit or miss and it made me feel like a failure and I felt bad for making the girls I was with feel like they didn't turn me on. I was still able to get off to porn though. Porn was always my back up, it relieved my anxieties.

But now I'm 29 and in the past year or so, I've noticed that I often can't even get fully erect when I'm masturbating to porn now. It takes a long hard search for that one special video that's kinkier than the rest, just to get off. I thought about going to get Viagra a long time ago when I was probably 25.

I know a friend who uses it regularly. he's the same age. Sometimes I get disgusted with myself just because of some of the things I've gotten off to that I wouldn't normally have any interest in. I've let this go on for too long. Having a real meaningful relationship and a great sex life is too important to me to let porn get in the way. I'm going to try my best to limit my exposure to porn from now on, especially when I'm in a relationship.

It's hard when your single, but you have to keep your mind occupied with other things, being productive instead. That's another thing. thinking about all the time I've wasted looking up the perfect porn, its a shame. I hope I can turn a new leaf, and I wish all the best to anyone else struggling with similar problems.
---
Hey everyone, I have been hanging around the forums for a long time but I haven't posted much. I'd like to thank everyone for being so open about their personal problems regarding porn addiction and sexual dysfunction, it has really helped to keep me motivated during this process.I would like to share my story as well as some things that I have noticed during my rebooting attempts.

So I have been looking at porn since I was about 13-14, it started off with really short clips I downloaded (streaming porn wasn't available yet, thankfully). Eventually as Internet speeds increased I began to watch porn more and more frequently. When I was 21 I had a chance to lose my virginity, but because of anxiety and probably porn induced erectile dysfunction I was unable to perform. About 3 months after this I had an encounter with another girl and the same old thing happened, couldn't perform multiple times, had weak erections etc. and so began a deep depression and even worse porn addiction. Over the next 4 years I was unable to have normal sex, occasionally my erection would be strong enough for penetration but it never really felt very good.

When I turned 25 I began dating a girl, I had the usual problems and I associated it with anxiety (which I believe is still a component to this issue for most of us), she was very understanding, I got a prescription for cialis and through lots of patience and trial and error i was able to have somewhat normal sex with her. I attribute this to the anxiety issues subsiding, my porn use lowered a lot (hard to look at porn a lot when you live with a girl) and my penis eventually becoming sensitized to a vagina rather than my hand.

Anyways, we eventually broke up, I went back to porn and the same old problems resurfaced.Last year I stumbled across this forum and your brain on porn and I decided to reboot. I made it 35 days and noticed some big improvements, I was able to have decent sex… usually assisted by Cialis. But, I fell back into PMO and had the same issues come back again. So I figured I would cut porn out completely, but I still masturbated. I have looked at porn twice in the last 7 months, but up until recently I still masturbated to fantasy frequently.

For me, masturbating to fantasy caused the same problems as using porn and I attribute this to the fact that after so much porn viewing my mind can recreate porn pretty well so basically I feel that fantasy=porn until you let your mind get back to having a healthy relationship with sex.
---
So now i am on day 22 of no PMO or fantasy, I'm noticing improvements and I am committed to never watching porn again, and not masturbating for 90 days and then see where I am at. I'll try and keep everyone posted. Thanks again.
---
CLIFF NOTES: In my experience fantasy and masturbation have the same effects as PMO.
---
Ladies and Gentlemen, last night I had a great time with a woman for the first time in about two years (read: sexy time). Previous to that I was never without female companionship for more than a week or two. I had been relying on PMO to "regulate" myself and keep from being too horny all the time. This was when I was younger, in my teens. Now that I'm 31 it's different and I haven't been able to make the connection. Until only recently, after finding reddit, and finding /nofap did I start to really figure it out.I have to say that, as in the title, I was über-skeptical because all my sex research reading and knowledge says go forth and masturbate, it's fine! But once I learned about the addiction cycle and desensitization it really struck a chord with me that this might not be the best concept.
---
When I was 26 or so I was having sex with a woman and just couldn't keep it up. I was mortified and couldn't figure out why it would have happened. I have since had it happen a couple of other times, and even without condoms. That's when I knew there was something seriously awry.

Since then I have not really been into going out looking for women, blaming it on my living situation and moving to a new country. Two years later and it's obvious that really, it's because I've been a fapping hermit and gotten fake satisfaction.

Fast forward to today and I told myself that I'd give nofap a go for a few weeks and see what happens. Well what happened is that I have been back to my old self, talking and socializing as normal, and I met a great girl the other day! I fapped two days ago and it nearly sabotaged the entire sexual encounter.

I know if I hadn't fapped I would have been a stallion, but instead it was maybe a 40-60 percent effort on my body's part. I had to use the Ron Jeremy grip and it was almost a disaster. Now I know what I need to do to break that addiction cycle and reset everything. Nofap is instrumental to my future success. Thanks /nofap for getting this information out there!

Also, this is my first reddit post so I hope I've been proper in formatting, flow, etc. Cheers.
---
LINK – Believe me, building willpower can be done in much better areas of life with much better results. I don't believe that's why nofap is here. Rebooting is one of the main reasons yes, because the pain of not being able to have normal relationships caused by porn ED starts to outweigh the little joys left in masturbation to your favorite porn.

There are people who do this for fun, or for the "side effects" you get from nofapping, and all the best to them, but the ills some of us are going through are far worse than merely "just wanting to reboot."

I don't know bout you guys but the main reason why I'm doing this is because:

I couldn't satisfy my girlfriends.
I get soft halfway through penetration because it's "boring" for me. Can you imagine that?
I couldn't satisfy myself with vanilla sex with said girlfriends.
I become silent and boring during penetration because I need the mental facility to imagine my fetishes.
Being a boring lover makes me feel less worthy.
I'm losing quality girls because of this.
I don't feel attracted to real life girls that I used to like (I prefer pornstars)
I don't bother flirting anymore because I'm not attracted.

Merely saying "I just want to reboot" or "I like porn" isn't reason enough to quit. Me, I started 11 days ago because I realized I couldn't fuck a girl to climax (MY climax) even if my life depended on it.

For those getting discouraged, I have to add that I inadvertently nofapped (without knowing about porn ED) when I was younger. It lasted a few months because I was staying with my then girlfriend, and didn't wanna go through the hassle of hiding my fetish vids.

My mind still thought about fetish during sex, but I managed to cum 80% of the time we had sex. Keep in mind this is a fetish I developed even before internet. It's just that with fetish escalation, I ended up watching fetishes I'll never have fulfilled on a consistent basis, making me unable to cum while in bed with a girl, whereas before hardcore porn, even light play like kissing my girlfriend's feet (which is actually fun foreplay) makes me almost cum.

One good point about nofapping (for those with partners) is that once you stop touching your nub, it gets sensitive to a point where merely grazing it on her thigh kinda makes you wanna cum.

So don't give up. I'm abstaining again because I know it's possible to PIV easily, even after you've abused your little soldier twice a day for years at a go. It's just the "not thinking of the fetish/porn" anymore that I'll need more time with.

And that's why I'm so against porn, compared to M, O, or S. When you're nofappin, yes don't even touch yourself. But if you're lacking in willpower, you better put whatever you have into avoiding porn.
---
Hi everyone. Here's my story, probably a familiar one but it's nice to have somewhere to talk about it and find out I'm not alone. (LINK to post)

I'm 28. I have never really had a satisfying real life sexual experience. I've been jacking it since 13, started using porn at 18 or so then did so pretty heavily since. At most in my early 20s I was PMOing 3 times a day, rarely having a day without it except when I made an effort not to. I lost my virginity when I was 19. Well, sort of; I got hard ok with foreplay but didn't really enjoy it, then went soft on penetration. Initially I thought this was because I was reeaally drunk, but it's been the common pattern whenever I've been with a girl.

I eventually figured out it was because I was jacking it too much and cut way down, but until recently it was still PMO 3-4 times a week, a couple of times a day on the weekends.

Anyway, I got a girl back to mine on the second date a couple of weeks ago. Got it up during foreplay no problem but as soon as I penetrated it went down. She ended up leaving in the middle of the night. Devastating.

So I decided I finally needed to do something; I can get hard to P no problem, so there's nothing wrong with the plumbing. Maybe there's some anxiety there but I reckon it's mainly the P and overdoing the MO. I can get to O if the chick grabs my cock and I fuck her hand; basically she jacks me off but I control it.

So, now 12 days no P, one MO 5 days ago. I'm thinking no more P ever, and no MO for the rest of the 90 days. What do you guys think? I don't want to give up MO forever and I don't think I could, but I could limit it to like once a week. But I think I need to do the 90 days first. I'm actually about as confident with girls as I've ever been but it's no use if I can't perform! Hoping this will sort me out.
---
I didn't deliver on my promise, I relapsed today, and I'm realizing this is more serious than I thought. I need help.

Ten days ago I announced I would try to post once a day, to keep myself accountable. I didn't post since then. Today, I relapsed.

I'm realizing my problem is more serious than I initially thought. I am 21 years old, a virgin, a porn-addict, and, though I didn't really realize it until now, I've had (I think) erectile dysfunction AND premature ejaculation for the last two years. I had neither two years ago, and I'm pretty sure they are both porn-related.

I need help and advice.

I only masturbate when watching porn. Before nofap, I masturbated maybe 3-5 times per week. I can never get fully erect, and I usually ejaculate within less than a minute.

I don't know why I didn't realize this before, but this is a serious problem.

Are these the mental consequences of too much visual stimulation and training myself to get off quickly by masturbating too quickly? I cannot get fully erect and I cannot last more than a minute when masturbating. I have no idea how to fix this, or how things even got this bad. Is nofap enough to fix both, if I stick it out to the reset period? Or do I need another strategy?

Before I consumed so much porn, I had problems with neither of these things. I don't know how to fix it.
---
So, here I am, almost at the halfway point. What got me here? I went to have sex for the firstime with my first ever gf and I got ED, 3 times this happened until I had a chat with her and told her I wanted to take it slowly. We've been going out for 2 months now and things are going great. I can't say that it has been 40 days of no PMO, but certainly of no P or M. I feel my ED going away and this makes me very happy. Basically, bieng able to perform with my gf got me here. This is my second try at nofap, being the first time some months ago when I caved on day 30. I feel I've been procrastinating a lot, especially with school, gotta get them grades up lol. I know I got to get more active, gonna start swimming again and going to the library to study. Keep strong guys!!!
---
Stop watching porn has saved my life

Title a bit provoking or pitiful? I don't know… but I do know that I feel like never before in my life. I'm like… 13 days w/o orgasm, 12 days w/o sex & 7 days w/o porn… and just 8 days ago I felt depressed and completely worthless. What has porn done to me? And why am I even writing this… I haven't had a relationship since 8 years and masturbation has become totally normal in my daily routine.

Just like taking a shower or brushing your teeth, fap in the morning and again (and again) in the evening. And then pass out at around midnight and wake up, not feeling rested at all, depressed, and repeat the cycle. Why am I even doing this since 8 years, wtf?

Two months ago I was out with friends (what somewhat rarely happens since… I watch porn) and we went drinking, partying… having a good time. Until we decided at around 3 am to visit the hookers (legal here). Well, drunk as I was I didn't care much and even looked at it as a nice opportunity to have sex again after a long time. I don't have to mention that there was not even a sign of an erection. But at that time I wasn't even worried that much… exhausted, drunk, tired… and fapped in the morning… well, blamed it on all of that.

Seems reasonable.

But it worried me ever since… the hooker was very nice and even told me, that in fact around 50% of her customers fail to get an erection because they are drunk and whatnot. Still, it didn't feel right. My penis was just dead and I heavily thought about the kinkiest porn scenes that my mind could come up with. Still nothing. Then I left without thinking much of it at first.

I finally went to my doctor and told him what happened (replaced hooker with random girl I met at the club of course) and told him about my depression because of this. My doctor prescribed me Viagra to temporarily boost my self-esteem and get me out of my depression by being able to have sex with… random girls from the club… whatever.

So two weeks ago I met this hooker again. "If I fail again, it's just one girl I made myself an idiot of instead of two" I thought and went to the same girl. Viagra does help… sort of. I had the boner of my life, raging hard for two hours (as long as I booked this time) and I really was having sex like a maniac………. and I didn't come.

Almost two hours of animalistic sex, 8 years without anything like that… and I fail to orgasm? OMFG, after that experience my view of reality changed so much it hurt. Yes of course I fapped beforehand… not in the morning, but the day before… but still, I fail to orgasm to THAT?! With my hand and the right porn can archive orgasm in less than 4 minutes. Maybe even less than 1 minute, whatever…

The most important thing that I realized at that point was my insanely hard erection but complete lack of lust and desire. "It doesn't even feel that good to be honest… my hand feels better"… THAT WAS WHAT I THOUGHT DURING INTERCOURSE. My fucking hand is better than that woman and I started imaging kinky porn scenes during intercourse with that hooker to FINALLY finish it… but it never happened.

The depression that followed THAT experience was something that… made me change. I researched if masturbation can really kill your libido like that (at that point I completely blamed it on masturbation, not porn), and luckily I found yourbrainonporn.com. I was so relieved to read that I'm not the only one and amazingly EVERYTHING that is described there is something I have experienced at some degree.

So here I am, 7 days without porn & fapping and I don't even miss it. I don't think I even like it anymore… what is this anyway? Masturbate while watching other people having sex? How retarded this is… ever since the internet started I watched free porn on a daily basis and after reading on what I have done to me, I don't think I have any problem quitting it forever now.

I'm just 7 days in, but I feel great. I have more energy, drive, am more talkative, more rested in the morning, not tired so early in the evening… just better overall. I cannot believe this… how much time I wasted. I just hope that I really can return to normal again, the time before the internet (DAMN YOU INTERNET). My libido is completely dead now, I read that this is actually normal… but it scares me anyways. I have morning wood now again (haven't had one in years) but complete lack of erections for the rest of the day. My brain randomly forces porn scenes into my mind and even just thinking about them now disgusts me.

I'm neither religious nor esoteric, but I actually sat down and talked to my mind. If it allows me to go back to who I was, I vowed I will FOREVER replace porn with real women and NEVER watch this ridiculous shit again.
---
How abstaining from sex brought me to nofap. Thx to my ex.

I'm recently out of a 5 year relationship and have been participating in the Seddit subreddit for a month to great effect. Can't say enough for that community. I am self aware and successful, and have been having success with women. A week ago I started having sexual contact with a long time friend, and things were great. Slowly escalating toward PIV over the course of 5 dates. The sexual tension was incredible. Then the night came, and I could not get an erection. Completely radio silent down there. I posted – mortified – to Seddit and that's how I found nofap.

Some gents over there mentioned I may have just had too tight of a condom, but I'm convinced Internet porn utilization has gotten me to where I am.

My ex suffered from ovarian cysts and have surgery twice in the last three years we were together. Between surgeries she was on Acutane which made it impossible for her to achieve vaginal wetness. Long story short, we did not have a healthy sex life for the majority of our relationship. PIV every few months and it wasn't that good, would always hurt her. I'm an experienced sexual partner and this was brutal on our relationship and eventually destroyed it. Without sexual fulfillment I turned to masturbation and Internet porn for fulfilling my impulses. I'm convinced – years later – that this has left me in a position where no women will be as interesting to me as the 15 I might fantasize about in a single session. When I struggle to ejaculate masturbating without porn I feel validated in this self diagnosis.

So here is my plan. Today is day 1 for me and nofap. I am going to tell my sexual partner about how I got here and my plan and see if she will be patient and work with me on it. I think there are ways we can make it a game. I am excited to feel like there is a path and plan in front of me. If anyone has any advice, let's hear it!
---
My addiction is starting to take a huge toll on my life and I need help!

So I'm 21, have ED from a porn addiction and it's bad. Been going at it since I was probably 12 or 13. At my worst point I was doing it 3-4 times a day for quite awhile. Now it's once every 1-2 days. I discovered my ED the hard way (more like the soft way), originally thought it was just nerves, but from visiting nofap realized it was my addiction.
That was three months ago. I've been struggling to get rid of this addiction for months and it's fucking ridiculously difficult. The longest I've went is 7-10 days before giving in (usually to a binge).
---