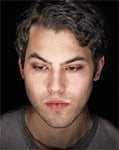 Said one former user:
VPN is tougher, but for proxy servers try this [from http://www.mvps.org/winhelp2002/hostsfaq.htm#Proxy]

Proxy and the Windows HOSTS file

If you are connected to the Internet using AOL, a custom dialer provided by your ISP, through a Local Area Network (LAN) connection or a remote proxy server these procedures (using a HOSTS file) may not be effective. Programs such as some "web accelerators" may no longer work if you overwrite the existing HOSTS file as these type programs add entries to the HOSTS file.

Using a remote proxy server which basically does the DNS requesting for you does prevent the HOSTS file from being considered. In other words …Your browser will route its request through your proxy server before your machine looks up an entry in Hosts.

Possible Work-around: (If you are using a proxy server)

In IE go to – Internet Options | Connections [tab] and choose your connection.
Make sure the box called "bypass proxy server for local addresses" is checked.

Example: click the LAN Settings button, select: Proxy Server
"Bypass proxy server for local addresses", click the Advanced button.
Add: 127.0.0.1 click Ok, Ok

Editors Note: these type changes should only be made on a "stand-alone" machine. If you are "Networked" you should check your configuration prior to making any changes.

Note: always check with your current ISP before making any changes, or you may lose your Internet Connection.