UPDATES: For more up to date information, see the Porn & ED section, and begin with START HERE: Porn-Induced Sexual Dysfunction
---
ARTICLE: A 28-year old heals his chronic copulatory impotence.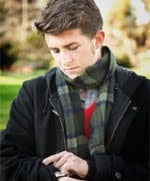 "As Porn Goes Up, Performance Goes Down?" recounted that men were reporting erectile dysfunction in connection with Internet porn use—even in their twenties. The response was astonishing. The item has been read tens of thousands of times, and numerous heavy porn users have confirmed that they are indeed experiencing loss of erectile potency. It seems that masturbation "ain't what it used to be." Free, streaming, hyper-stimulating videos are a relatively recent, and surprisingly problematic, phenomenon.
The issue lies not in viewers' perfectly healthy penises, but in their brain's reward circuitry—and there is no quick fix. Normal dopamine sensitivity in the reward circuitry is critical to normal sexual responsiveness, and too much stimulation appears to weaken the dopamine response of many brains. To return to normal, the brain needs time to reboot without extreme stimulation.
Unfortunately, most porn users don't realize what's going on until the problem is quite severe, because they naturally tend to "solve" any erectile sluggishness with more extreme porn (thus forcing the release of the dopamine needed to achieve an erection, but also further dampening the brain's natural sensitivity and their sexual responsiveness). Some sufferers naturally resort to risky sexual enhancement drugs, not realizing that they are only masking a problem they can heal themselves. To illustrate, here are a man's comments about his journey back to erectile health:
[Week three of no porn, masturbation or orgasm] For years, I looked at porn and masturbated to multiple orgasms at least once a day, beginning during high school. At university, I was a computer nerd with glasses and no social life, though I played a lot of sport. I'd stay in my room and study, play guitar or masturbate. I got pretty good at all these things.

I got an IT job, and once I could afford my own cable Internet connection, the floodgates opened. With unlimited access to high quality porn 24/7, I'd stay up till 4 a.m. and get up at the crack of noon. Some months I binged so much that I exceeded my Internet quota and received bills of $1000. I used to have 5-10 windows of streaming video open at a time, and bounce between them, which really upped the levels of arousal. This pattern continued throughout my early twenties. I was not happy at all, and my doctor diagnosed me with depression.

Porn temporarily took my desire away, so I thought it was a good thing, keeping me "balanced." I was proud that I could look at a hot girl on the street and not feel the slightest hint of arousal because porn had desensitized me. It was a way of taking back the power that I believed women had over me. Only much later did I realize how destructive this was.

Most of what I'd learned at school, in the media and on the Internet said masturbation, and even porn, are healthy. All the guys I knew were into it, so I never so it occurred to me how abnormal it actually is in contrast with a natural sex life. As far as I knew, masturbation had no downside, and viewing porn was just something all guys do all the time. Many of my friends still have this view.

When I finally lost my virginity at 23, my first time was terrible. I was semi-hard, nervous and nothing was working. I did not enjoy it at all, and I'm sure my ex-girlfriend would say the same. I did love her, but I'd been training my nervous system to respond sexually another way for so long, it was like my body didn't know what to do. Our sex life was one of the main reasons we broke up after a couple of years. I was watching porn a lot the whole time. Now, I realize that I was sabotaging our relationship, but at the time I blamed her. She did have problems of her own, but didn't deserve all the blame. In my defense, I honestly didn't know any better.

Since then, I've had sex, but I've never really been able to relax and enjoy it. I'm always nervous, and frequently have problems getting an erection. My last orgasm was at the hands of a Chinese massage girl and even then, I had trouble orgasming. She was pretty and had an attractive body, but it took a long time for me to orgasm, and she almost gave up. This is just one example of how I've shorted-circuited my ability to become aroused through normal means.

A hot girl could be naked with legs spread on the bed in front of me, and I'd still need some sort of manual stimulation to get hard. This really scares me. I want my libido back. I want to feel normal again. I want to be connected with the rest of the world and enjoy my life. I've been using porn to escape, and I'm convinced it played a significant part in causing my past depression.

Last year, I had a decent attempt at quitting porn and noticed improvements. But I was still masturbating and reading erotica during that time. This current effort is the first time I've actually tried going without any orgasm or externally arousing stimuli, and I feel that this is the key. It seems like total abstinence would speed the recovery process. I would also point out that I'm 28 and pretty healthy physically and emotionally, and my diet is pretty clean. I'm working out regularly. I don't smoke. I do drink to excess on the weekends though.

The strange thing is that it hasn't been hard to stop, once I made the decision. Apart from mild headaches and restless sleep, I haven't had the withdrawal symptoms many people mention. Instead, I feel nothing. It's like I just don't have a libido. No morning wood. No wet dreams. No spontaneous erections. No cravings. Haven't been horny. I've had opportunities to have sex but my body is not responding. I'm taking tango classes, so I'm reasonably social but still no sign of my libido. I can dance with a beautiful girl and have no physical reaction whatsoever. I'm aware cerebrally that a girl is attractive, but I don't feel it physically.

The thing that keeps me going with the abstinence is my faith that I'll be able to reboot my brain and get back to normal. But it's frustrating.

[Six weeks later] This week marks a turning point in my recovery process. Before I go on, I need to describe the girl from tango dancing. She's tall, green eyes (I love green eyes), great body, and cool as hell. She's really street smart and down to earth and can hold a conversation about heaps of things. She just wants to have fun, which is exactly what I need right now.

I think it's safe to say my libido is back, but it was eight weeks of no porn, masturbation or erotica, and minimal fantasy. My goal was to make it to a wet dream, as an indication that my body was beginning to respond normally. I never made it. Last week, I had an externally stimulated orgasm with a Thai massage girl. Part of me wishes I'd waited, just out of curiosity to see how long it would have taken. But then my goal is to have a healthy sex life again, not wet dreams.

Other than that incident, it was straight abstinence. [When I finally had sex with the girl I met at tango class], there was no erectile dysfunction (ED). I was hard without her touching me downstairs. We had sex multiple times, so on the second and third time I needed a little "help," but there was no ED as such. The fourth time we'd waited a few hours, and I got hard with no help, just by being turned on. So I think it's safe to say I'm getting legitimate, unassisted erections now.

I've also realized is that sex is not a performance…it's about two people connecting and having fun. I think it's going to take quite a while to unlearn all the crap that I absorbed from watching porn, which is not what sex is about at all. I know what to focus on now though; I really tried to make the session as slow and sensual as possible, with lots of caressing and touching. So, I think that it is just a matter of time and practicing real sex with real women.

I think I understand things better now: When you haven't eaten in a while, your brain starts releasing dopamine, which makes you crave food. This is a survival response to encourage you to seek out food, so the body doesn't starve to death. When you're full, your brain shuts this off and you no longer crave food. If you're constantly abusing this mechanism by binging on food, your brain lowers its sensitivity to dopamine and the associated triggers. This actually encourages you to binge more to get the same feeling. Porn works in the same way. Food and sex aren't bad, but if you binge, you'll upset your brain's natural dopamine levels and receptor count, and that's what causes addiction. I now think of porn as "junk food for the brain". Porn and junk food seem to have very similar brain effects.
[These next remarks were written by this man in response to another man's request for advice.] I'm guessing that speed of recovery varies due to several factors:
how long you were watching porn/masturbating (both hours a day, and years).
how exclusive your porn/masturbating was compared to other activities (e.g. sex with real partners).
how much your porn viewing was escalating in terms of more hardcore and gonzo content.
use of other aids to enhance feeling of orgasm (e.g. toys, practices like auto-erotic asphyxiation, etc.).
other factors that affect dopamine levels (exercise, diet, supplements, depression, drugs etc.).
how "shameful" you perceive porn to be in your own mind (the more "shameful", the more dopamine is released, which compounds the problem).

Based on my experience, I'd guess that the following are the ways to recover listed in order of effectiveness:

No porn, no masturbation, no orgasm.
No porn, masturbation but no orgasm
No porn, no masturbation, orgasm by other means (e.g. with a partner)
No porn, masturbation to orgasm.
Tapering off porn, no masturbation, no orgasm.
Tapering off porn, masturbation but no orgasm
Tapering off porn, no masturbation, orgasm by other means (e.g. with a partner)
Tapering off porn, masturbation to orgasm.

I would imagine that the difference between the first and last methods in terms of average recovery time could be 2-3 months versus 2-3 years.
It's possible it takes only a few years of today's hyper-stimulating Internet porn to cause partner- or copulatory-impotence in some men. Strictly speaking the problem isn't porn; it's intense stimulation that causes dopamine dysregulation. Another ED sufferer wrote:
I find video chat the bigger problem. I think the dopamine "hit" is especially strong with an interactive prospective partner on the other end, since she seems even more like the real deal than a video. In the end, I developed the same problems performing on camera that I have with a real partner.
Many of the young men now reporting problems managed to get cable Internet ahead of the crowd, which could mean they are the vanguard of a much larger group. However, users of all ages are at risk. They report that they can always work up an erection if they "edge" to enough porn, but can no longer copulate with real partners. "Edging," like viewing eight to ten open windows of porn, constitutes intense stimulation, which far exceeds anything our ancestors ever continuously confronted—which probably explains why it causes the unwanted brain changes underlying their impotence.
In any case, the phenomenon is very real, if under-reported. One man pointed out:
The other night I was watching a program about prostitutes; I recognized some of the girls from porn movies. At one point they said they could tell who the chronic porn masturbators were because nothing they could do could "inspire" the man to get it up. Think about it, even girls professionally trained in fulfilling male sex fantasy are unable to match the stimulation of pornography, including some girls who are actually in pornography. "Normal" women who just want our affections don't stand a chance.
Also at work in this phenomenon is the myth that frequent masturbation is vital for reproductive health.  Men often realize their porn use is out of control and causing unwanted symptoms, but they've been misled that they must ejaculate very frequently. Their only choice seems to be to increase stimulation intensity.
In fact, a long, initially uncomfortable, time-out may be all they really need to restore normal brain sensitivity and thus normal function.
(See this guy's five-month update below.)
For more on understanding erectile health, see Gary's Erectile Dysfunction and Porn slide show
---
This was on a forum where this article was linked.
My husband and I have been married for 10 years. Our sex life started out great. We had sex every day, 3 times a day. He rocked my world like a 19yr old! (He was 25.)

But a couple of months into our marriage I found out about his porn addiction (since he was 10), and his need to watch cable TV and porn on the internet.

Our sex life gradually began deteriorating. He was only getting half hard erections (far from the rock hard penis I first knew). I asked him to lay off the porn because I wasn't fully satisfied with what he was giving me (I felt robbed of all of him). He'd quit for a couple of months, during which our sex life would rock again.

Over the 10 years he has been honest with me about his lapses in and out of porn. He'd do well for a couple of months, sometimes even 3 months. But I could always tell when he'd be looking (wacking) again, even without him even telling me because he'd be half limp and sometimes not even ejaculate.

So we thought that maybe if we watched porn together to stimulate him it'd help… but then when I'd just start to get aroused and he would ejaculate inside of me pre-maturely!

Porn's not only a problem with men. I find, for myself, when I masturbate I lose all of my natural flowing juices… so when HE'S READY to have it, I'm NOT! He has to lather on the LUBE like crazy and I have to keep stopping to apply more Lube. He gets frustrated with me. Even with all the lubricant on the outside, sex became uncomfortable—and even less enjoyable because I was having thoughts that, "I'd rather look at porn than be dry and having sex."

I knew the way that his penis COULD be, and he knew how naturaIly WET I could be. We'd experienced that many times before, when he'd/we'd lay off the porn. So we discussed it openly and I shared with him how porn makes masturbating and eating Anus look so glamorous when in real life it's really not that way. (He thought that was funny.)

We've since decided we would both go cold turkey and come to each other to get our sexual needs met instead of masturbating. Neither of us have masturbated for over a month now. The juices are flowing between us and once again and he's back to having the sex drive of a 19 year old! We're having sex 2, sometimes 3 times a day and loving it (and each other).

Your sexual appetite is what you fill your eyes with. We've found when we both fill our eyes with only each other (every little move, every little crease, every little fold of skin) it arouses our sexual appetite. We become WAY MORE turned on by studying each other and can't wait to rip each other's clothes off!

I told him I was reading this article, and he's says, "Erectile Dysfunction? you're freaking me out!" But then I told him that my theory was right all along and he agreed. I always knew that when his **** was half-hard or he was limp, that it was because of the porn and he always knew when I'd been masturbating because I would be dry.

Knowledge is Power. And knowing is half the battle.

The rest is willpower. Something we all need to learn.
Anonymous has commented on: ""How I Recovered from Porn-related Erectile Dysfunction""
Subject: A real issue… and may be more prevalent than we expect

This article and your response has really come as a blessing upon my life. I am a 27 year old male, and can honestly admit that the story of this article is a 99% accurate reflection of my life. As Meander put it, we "porn/masturbation addicts" have exhausted an extensive list of excuses to rationalize our impotence, and this has been detrimental to our relationships. Partially this is a result of the mind's innate ego self-defense mechanism, but I think the lack of knowledge is the biggest contributor. We simply just did not know what was causing our problems and how we can treat it. Society has us believing that it is perfectly acceptable to be horny, and men do watch porn, excessively. Nor is it beneficial when sexual experts like Alfred Kinsey and Masters and Johnson reinforce the idea of masturbation leads to no harm and is completely normal.

I am very fortunate right now to have found a girlfriend in my life that is patient, understanding, and supportive. We have been together for two years now, and the sex life has sucked. We have gone without sex for the past year.

During the first 6 months of our relationship, we engaged in plenty of arguments about my sexual ability; I was the first boyfriend she had with this problem. Although we had unspoken celibacy for the past year, I believe that it had actually strengthened our relationship. I am able to communicate and share with her regarding this article. We now have some understanding of the pathology of this problem. We are going to work together on a 8 week course.

For everyone who has similar experiences, you are not alone. We are the generation to be fortunate, yet at the same time cursed, to experience high-speed broad band internet in our teen years. I am almost certain that more research will be done on this under reported issue.