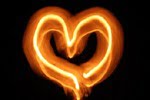 [Three weeks] My self-image, never low, is becoming borderline self-admiration, and I've noticed that happening before. My body is hardening, stomach muscles are showing again, without exercise, even after living off of holiday desserts since Christmas. I've been drawn strongly to images and thoughts of nude women, or just women in general, looking at pretty faces. Thankfully, it not an orgasm urge, more of a kiss-and-touch urge, or just the "Ooh, ooh, ooh! A pretty one, a pretty one!" urge (spoken in a mock gorilla voice). Where the orgasm-craving urge was a weak sit-in-a-dark-room urge, the testosterone urge is a strong one driving me out the door to meet real women. Aggressiveness increasing, assertiveness, somewhat riskier behavior, food cravings changing, losing interest in some of my more esoteric studies.
[2 days later] Okay, something just happened, and I have no idea what it is. I was watching a video of an attractive woman singing a sexy song, I wasn't aroused or stimulated in any way except getting into the song and thinking the woman was attractive. So, no action in the guy-areas, no discharge or anything. I'm just calling it "body orgasms" because I don't know what else to call it. I'm not complaining, it was all subtle and pleasurable; I was laughing through most of it.
[2 days later] I noticed looking at the calendar that I've passed the one month mark. Also, I thought about it, and this is the longest I've ever gone without an orgasm since puberty. I'm forcing myself to acknowledge all this just for the narrative of the post. In reality, I'm not counting the days anymore, to me, it's over. Done
Adding to the list of benefits, the newest one I've seen is feeling life differently. A woman recently turned me down for a date, (no, not at all a big deal, she'd never met me in person). The big deal was that I noticed myself feeling an appropriate level of disappointment. It's weird to say, but I don't remember myself ever feeling that feeling before. Also, feeling new bonds of friendship, feeling sad about something that actually is sad. Appropriately, in a real way. It's hard to describe, the best metaphor I can think of is that it's like the cellophane wrapper's been removed, or like my hands aren't feeling through gloves anymore.
So, as it stands, the list of improvements is: taking the "gloves" off, going from marble-mouthed introvert to socially adept, going from comfortable loner to needing the company of women, going from semi-slacker to being so motivated that I find work to do between sets of workouts, mental ease, comfort…I know I'm forgetting things – belly muscles – I'll just say "everything", just about everything's better than I've ever known it, since puberty. And for whatever reason, it hasn't seemed like such a big deal. I'd just been living and hadn't thought about it.
[6 days later] I was walking through the city today, and I noticed my focus was centering on literally every woman's face as I was walking by. It was funny, it reminded me of the Head-up Display from fighter plane video games, target lock. Anyway, I'm lucky I can even spell "subtlety" at this point, so, when the women were attractive, I was pretty aggressive about holding eye contact.
Back in my dating days, eye contact was always the start of things. Make eye contact, if she seems receptive, it's an opening; sort of like an introduction before the introduction. To me, a woman just holding eye-contact is more of a maybe. If she holds it over-long, it's a probably. The good kind of nervous is a pretty sure opening, a little smile is a yes, but then there's also this naughty smile that's a "yes, please, definitely".
Long story short, on my face-staring walk, I'm pretty sure I got three "yes, please, definitelies"…but all from women who were walking next to another man. The single women were much more reserved and disinterested. Vewwy intewwesting, made me think of this site.
Here's a thought: maybe the reason why orgasms are so addictive is because, if they weren't, nobody would have them.
[5 weeks later] I've been so enthusiastic about the abstinence. I could sense exactly what was happening, and the results were/are amazing and enthralling, the most immediate and substantial results I'd ever experienced. Now, unfortunately, I'm also hyper-attuned to any bad that might happen to the body. I'd been laying off posting this, but I have to report that the loneliness is physically brutal.
I'm assuming it's a lack of oxytocin, because it goes away when I'm nuzzling on my mother watching a movie or something similar. Unfortunately, when I'm not, my body gets to where it's physically in pain, especially at night. My eyes hurt, my head hurts. Incidentally, I feel sensations in the same places I felt from those pleasurable "body orgasms" that I mentioned in an early post. (Side-theory: were those oxytocin "orgasms" then?). But, anyway, with the loneliness, it's a light ache instead of light pleasure, it's almost like inflammation. Even though there's nothing on my mind, nothing psychologically troubling me, my body feels the need to cry almost once a day.
I made the mistake of thinking Marnia was only being friendly and encouraging when she recommended finding a sweetie. In retrospect, I should have taken it as a warning. If I'm the canary in the coalmine here, I can't stress this enough: solitary just isn't an option. On the plus side, the ache of loneliness has made the awkwardness of rejection completely insignificant.
I'm busy calling women I haven't seen in years. Is there an exhaustive list about everything that boosts oxytocin? I literally have had to take time out of studying to close my eyes, kiss my wrist and pretend it's someone else, just so my head stops hurting. That can't be the best solution, can it? [Feel-good activities, most of which have indeed been shown to increase oxytocin.]
[2 months later] I seem to be getting a pretty good handle on how to manage things, and I haven't gotten the painful withdrawals since. I usually feel a bit off, more like the "normal" before I started this program, except that I still have the benefits of the abstinence underlying. For example, yesterday it snowed. I didn't internally feel strong like I had been feeling, but my body still flung the snow around easily and with the stamina I'd been noticing since abstaining.
So, it's still there, I just usually can't feel it. The only time that I feel exceptionally good is after bonding with people. Since it seems that the "dragged feeling" is only an surface feeling, the oxytocin takes that away and brings me back to the super-virile feeling. The interesting thing about that dichotomy is that doing something like meditating, instead of long-term relaxation, has the opposite effect. I meditate, then I run through the city jumping off of walls, or my libido wakes up.
The oxytocin seems to last for a while. The day after socializing I've noticed I've woken up with a stronger feeling in my torso and the more powerful voice, and I'll feel good through most of the day. Also, awkward to mention, but the oxytocin seems to go right to the groin. I'm young and haven't had any problems in the area, but usually there's a transition from hard to hardest, the latter typically coming when I'm most aroused. The days after socializing, I've noticed that I just go straight to the latter, even though I'm not particularly aroused. Quirky to mention, but it was very noticeable and I didn't notice the same thing in the same way with the testosterone surge. I guessed it means oxytocin plays a role in that particular function.
Also, there's this thing where I always try new food, figuring my body can't crave something unless it gets a taste of it first. Well, lately I've been going on play-dates, sort of laughing, flirting, a bit of touching and hugging. In the days after, whether it's the dopamine or oxytocin, I've noticed my body craving a woman in a different way, like the link's been established. In general, I feel more likely to approach and risk-take, and the urge seems realer and a bit less "sweet" than it did a month ago.
So, still a lot to figure out, and, while a live-in sweetie would be ideal, I think everything's coming along fine.
[1.5 months later] I mentioned in the past that I've felt testosterone surges before, doing things like weight-training or getting sunlight, but that the abstinence surge felt more intense. Well, now I'm weight-training, getting my sun, AND abstinent. This particular surge had been absolutely intoxicating at times, I understand now what I've read that something like steroids can become psychologically addictive; it really can get euphoric. Maybe it's something about the testosterone receptors, because it feels more crisp than past weight-lifting and sunlight surges.
But, anyway, the point of the post was more about stamina: I've noticed the stamina was increased a great deal in the past with things like shoveling or moving boxes, weightlifting became easy, and I didn't seem to feel as tired or out-of-breath while running.
Another story, a couple days ago, I had to return a few videos to the other side of town by 9PM, and I completely forgot about it 'til 8:40 PM. I rushed but took some time getting out the door, putting on sneakers, looking for the videos. I jogged across town, walked into the store, fiddled around with the machine for a while trying to return the cartridges, then walked back home wondering if I beat the deadline. When I got home, I looked at the clock, I was shocked – it was 8:55.
All that stuff was still anecdotal, just a curiosity. But, yesterday, I did my training routine, something called "Tabata Sprints". These things are designed to be brutal, called "guerrilla cardio", they come with warnings, "consult your doctor". It consists of running full-speed for 20 seconds (which is something like 150 yards), pausing ten seconds, then repeating 7 more times. I've done them in the past, they were grueling. I usually couldn't finish them, almost always lost any speed halfway through, and felt like I was going to die afterward.
Well, yesterday, biggest shock yet, the sprints were easy. I had kick in my legs through my last sprint, and I felt like I could have done more. Coming out of the brief rests, my legs recharged noticeably, quickly. It was just so odd. It happened to coincide with the Boston Marathon, and, I have to say, I got a notion – how could the orgasmic populus ever compete with me? Eye-wink
Though, it left a big question. While I understand brain receptors and how orgasms can affect mood, all those factors, those make sense to me. I can't understand how not having orgasms can physically put such energy into my body. Wouldn't that be something like mitochondrial energy, glucose in the muscles, oxygen from the lungs and red blood cells? How would orgasms ever affect those processes? It's just so odd.
[2 months later] I happened to compare pictures of myself before and after this adventure. To my eyes, it looks like going from a boy to a teenager to an adult. In seven months! Real smiles nowadays.
[A few days later] I've been interested in the mating of primates lately and have been doing some reading. This is from an article about gorillas: "…Males copulated with their female Friend about twice as often as would be expected on the basis of the overall pattern of sexual activity within the troop…and are 50% more likely to ejaculate when copulating."
Implication being that male ejaculation when copulating was not universal(!) Sure enough, I found a study of another monkey that put the overall ejaculation rate at only a little higher than 50%. I had no idea.
[2 months later] After limited success with different types of dating, I've just gotten more and more direct over time. Finally, I got to the point of being completely direct on an online advert, I wrote something like, "If the theory is that you can find whatever you're looking for online, I'm looking for a friend to spend time with; kiss, touch, give physical affection to. Nothing skeevy, I'm normal and sane, oxytocin is good for you." Now I just have to figure out a system of sorting through all the women who replied! A decent turn for me on the personal level, but, impersonally, it's interesting on the big picture level.
It's been a while since I posted. In the meantime, I've learned that ancient Mayans used to warn that if you sleep with your wife too much, you become dry like a desert cactus and your wife will own you. The History of Sex, Discovery Channel, I think. Also, one of Ben Franklin's "Thirteen Virtues" was Chastity, with this explanation:
Rarely use venery but for health or offspring, never to dullness, weakness, or the injury of your own or another's peace or reputation.
So, venery is used for health. But too much leads to dullness, weakness, and injury of your peace…good to know.
[5 months later] My life's improved. I got into a successful relationship, and, while not usually faithful to the Karezza practices, we use the knowledge gained, and I'd characterize our relationship as (much) less orgasm focused than the typical one, especially on my end. In retrospect, I have been selfish in my approach to Karezza in the relationship. It was always "orgasms make me dull, weak, irritable", never "let's use our sexuality in this way, to approach something better". It's also true that my girlfriend isn't inclined towards Karezza, at least at this point in her life.
by RedBeard